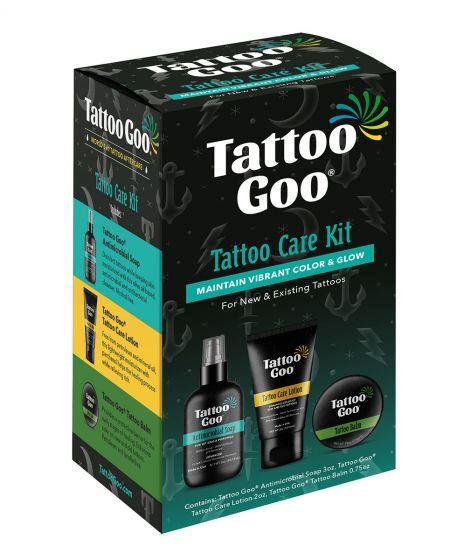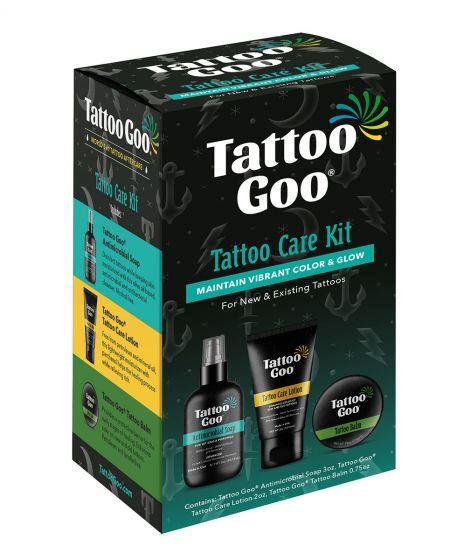 Regular price
Sale price
£14.79
Unit price
per
Sale
In Stock Soon
Share
Tattoo Goo® Original
Tattoo Goo is both pharmacist and dermatologist approved, meaning that it will suit a wide variety of customers and ensure that their tattoos will heal properly. Tattoo Goo promotes faster healing times, as well as reduced itching and discomfort during the process.
The complete tattoo aftercare kit is everything you need to heal a new tattoo and keep in looking as good as the day you got it.
It's not just for healing. 
Tattoo Goo is for the LIFE of your tattoo. To help maintain your bright colours use the tattoo quick pentrating lotion. Tattoo Goo was designed to preserve and rejuvinate your ink colours, not just heal them.
Remember, a tattoo is a scar and scars take up to one year to heal. Yes it's healed on the outside but under the skins surface its still healing for up to one year.
Kit includes:
Tattoo Goo 3/4 oz
Tattoo Goo Deep Cleansing Soap 2oz
Tattoo Goo Quick Penetrating lotion 2oz
This formula is enriched with a variety of vitamins to ensure that your skin gains the nutrients it needs to heal quickly and thoroughly. Tattoo Goo can also be used for minor skin irritations such as scrapes, bruises, windburn and sunburn.
View full details