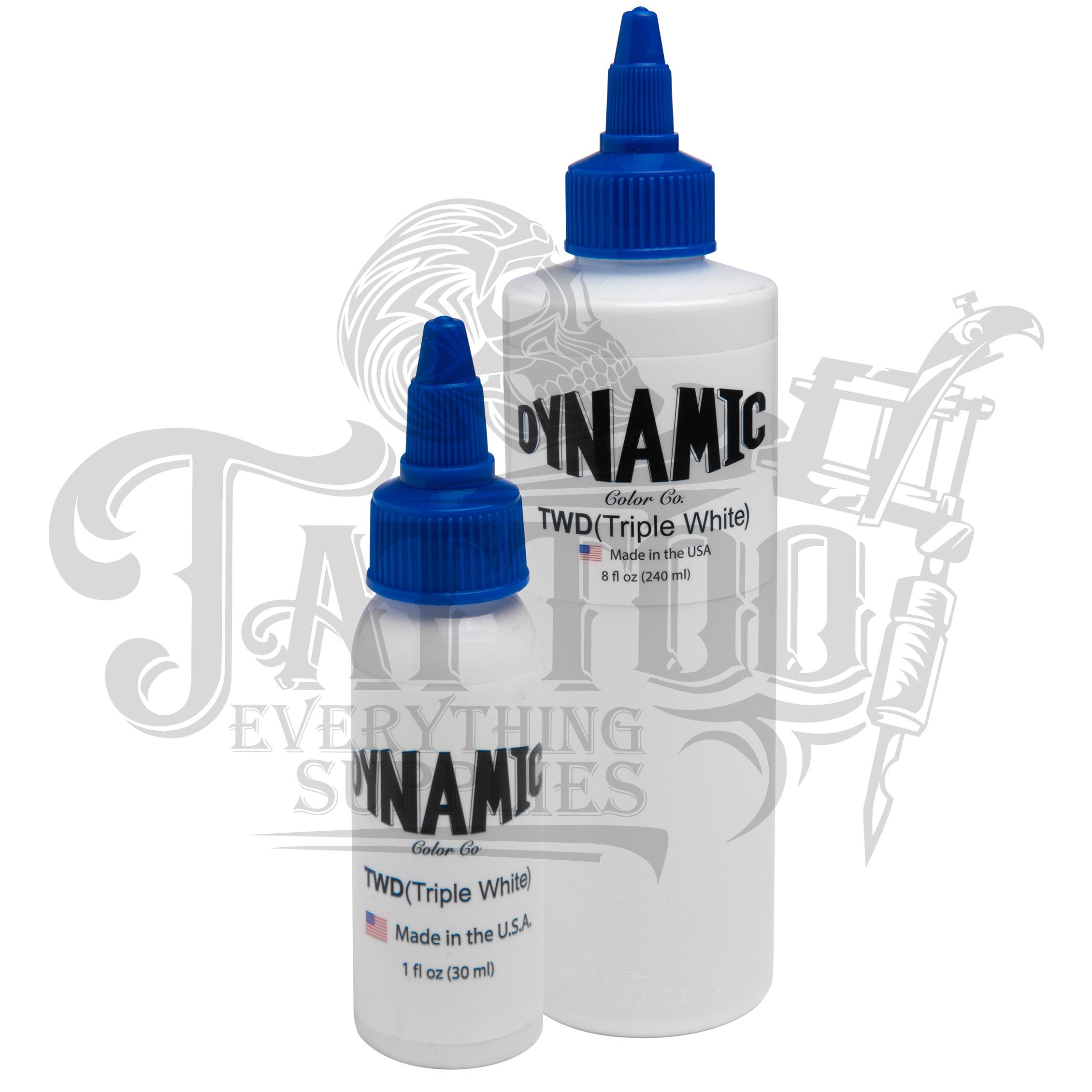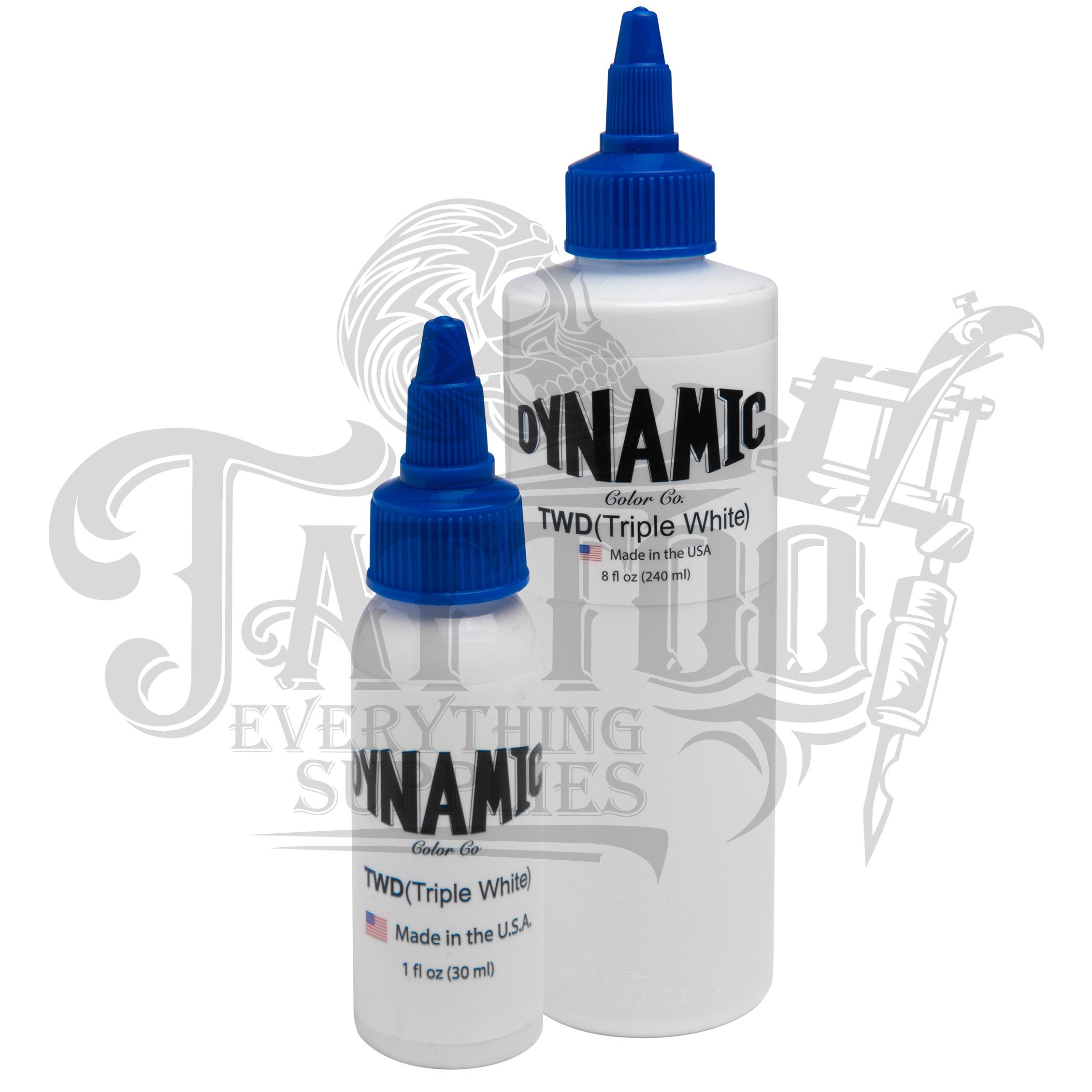 Regular price
Sale price
£8.44
Unit price
per
Sale
In Stock Soon
Share
Dynamic Triple White Tattoo Ink
The new Dynamic Triple White is the perfect mixture of our Mixing White and Heavy White. The creamy consistency is perfect for laying in white highlights. For those artists who want Goldilocks' perfect medium between thick and thin.
Professional Quality Pre-Dispersed Inks:
 Proudly made in the USA, Dynamic Color provides premium quality tattoo ink with the most impressive pigment content in the business. Noted for its smooth flow rate, our inks are up to piece — from precise detail work to outlining and shading.
Time-Tested, Reliable Healing: 
Say goodbye to stubborn healing processes or unhappy clients. Dynamic Color tattoo inks go in smooth and heal vibrantly for a noticeably vivid results that can stand the test of time. And with skin in the game since 1990, Dynamic mean it when we say their inks are time-tested. 
Vegan and Never Tested on Animals: 
Dynamic Color products contain zero animal products and are never tested on any furry friends. Dynamic tattoo inks are safe on the skin, better for the environment, and ultimately preferred for your overall health.
1 or 8oz Bottle.
View full details