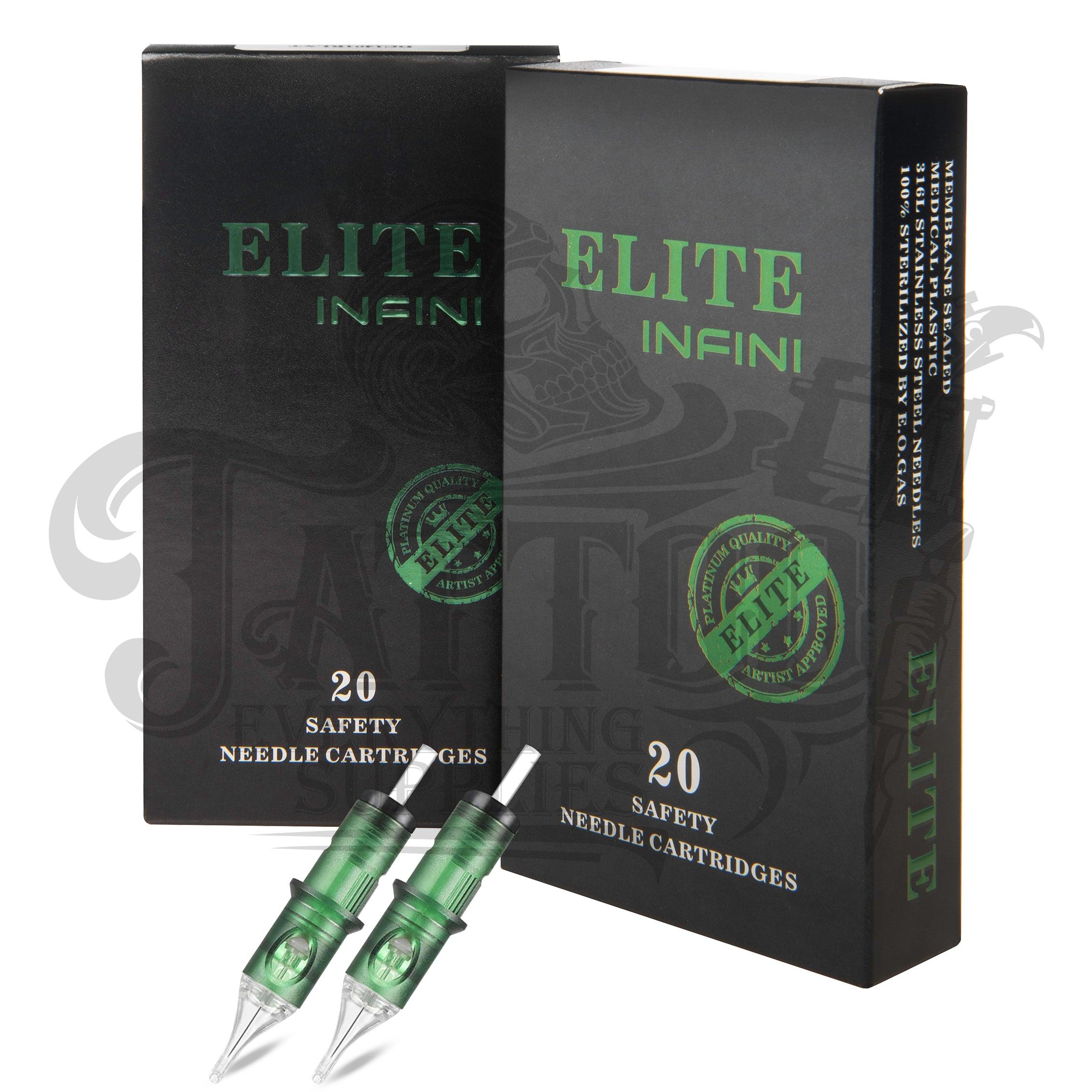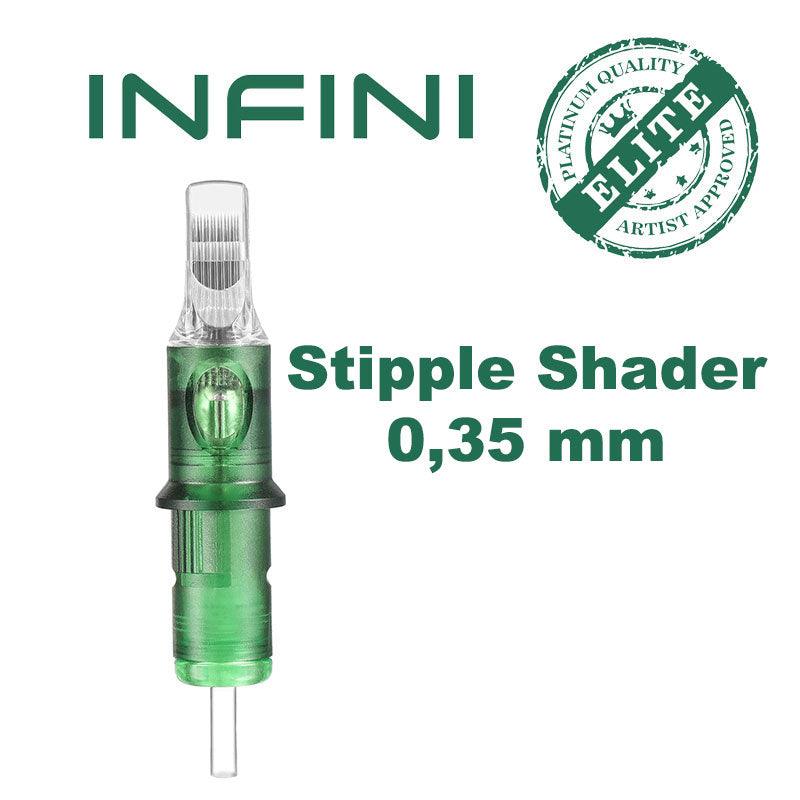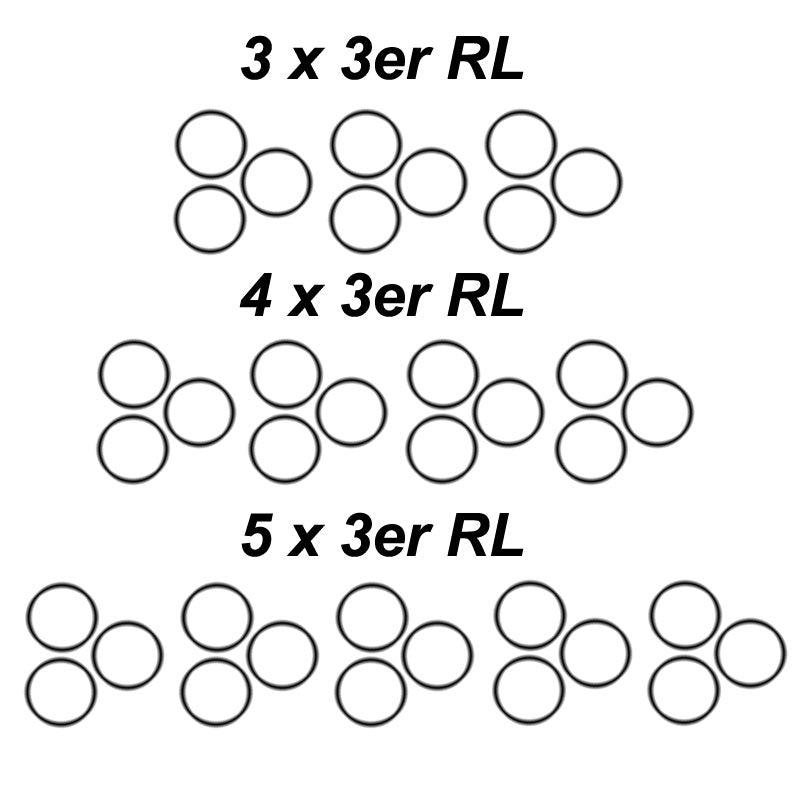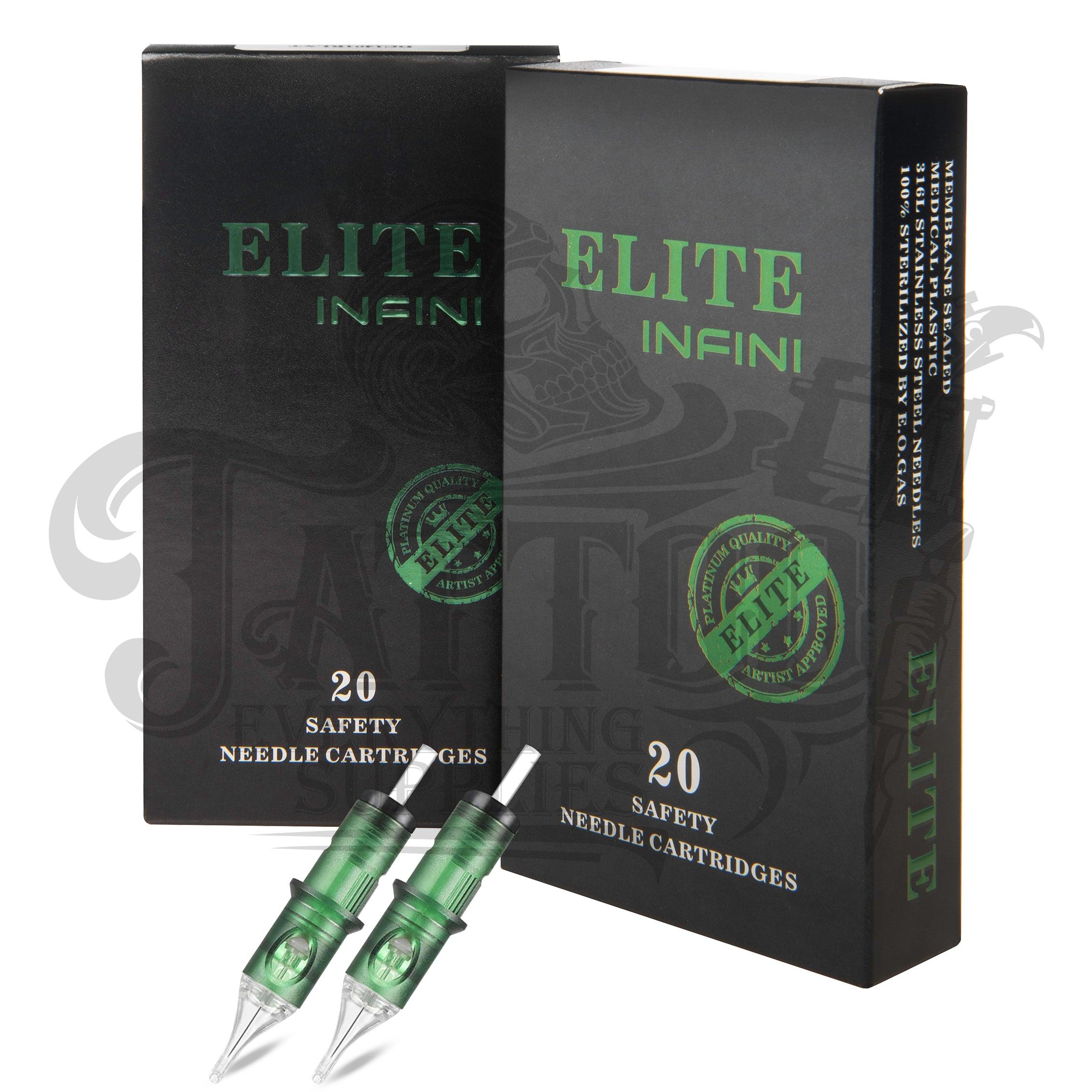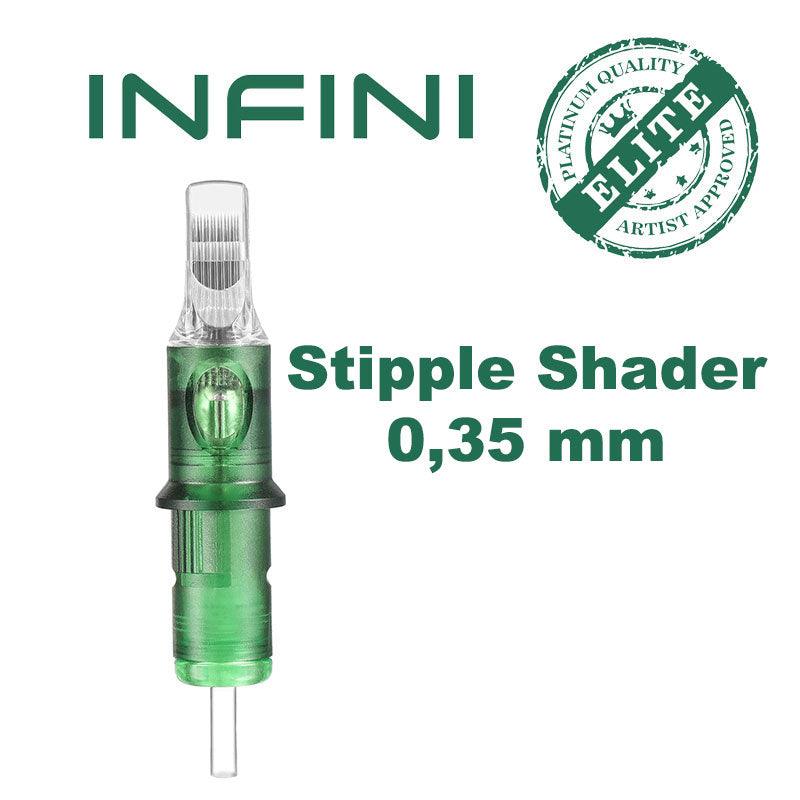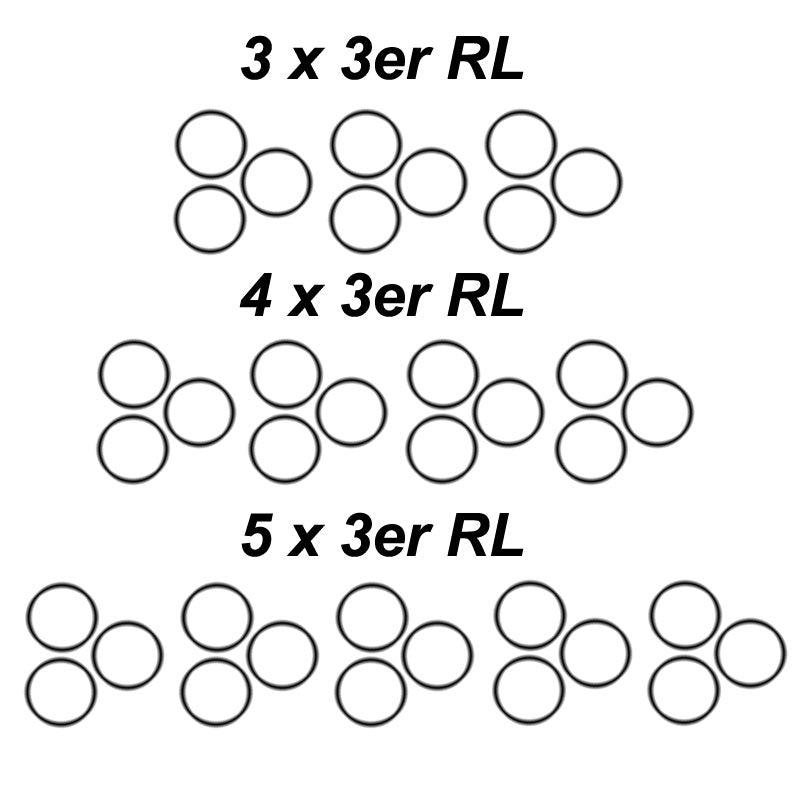 Regular price
Sale price
£18.50
Unit price
per
Sale
In Stock Soon
Share
ELITE INFINI Needle Cartridges.
The Elite INFINI Stipple Shaders are special tattoo needles that have been developed for dot shading / whip shading.
The needles are arranged in straight groups (similar to Magnum), such as: 4 times the 3 liner.
There are three different versions of the Elite Stipple Shader:
3 x 3 liners 0.35mm
4 x 3 liners 0.35mm
5 x 3 liners 0.35mm
ELITE INFINI cartridge has less tension than other needle cartridges on the market. This allows the artist  to achieve higher speeds with less voltage.  
All needles are perfectly placed at the bottom of the tips.
Innovative needle stabilization, minimize the vibration of the needles. ·
Colour coded caps - Making it easy to find the right cartridge you need. ·
These cartridges made and assembled in the most hygienic condition ·100% sterilized by E.O. Gas.
Sold by box of 20PCS
View full details