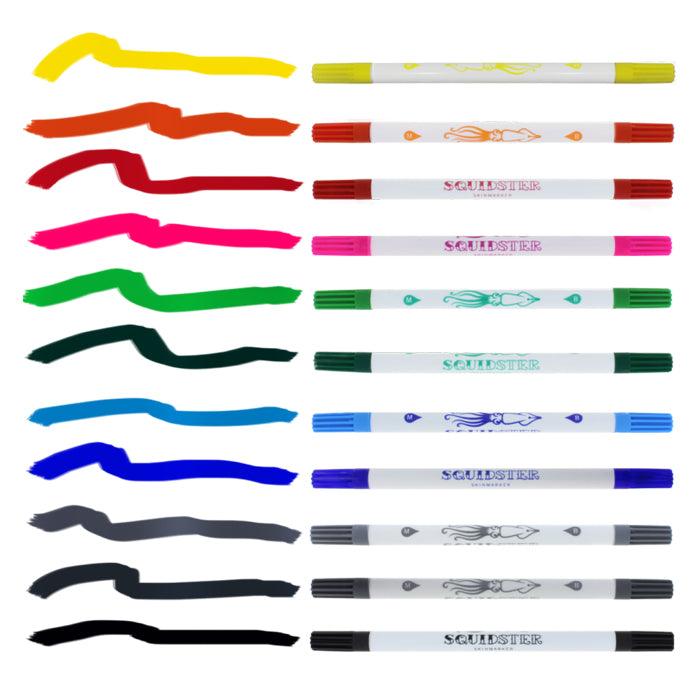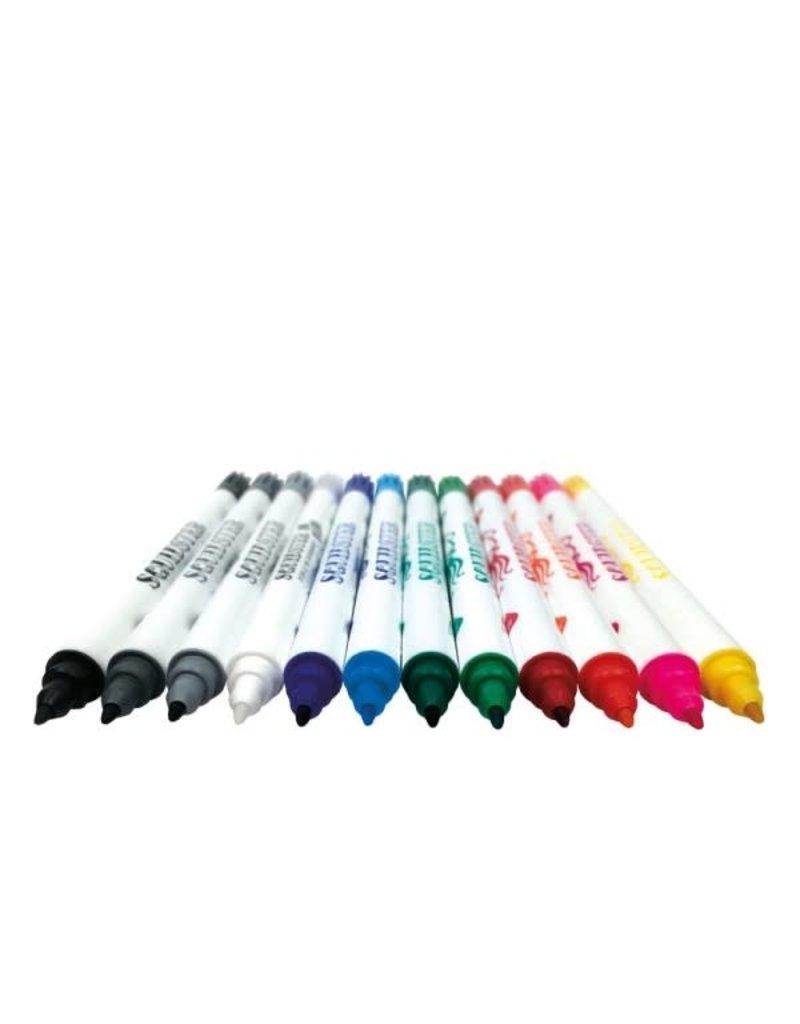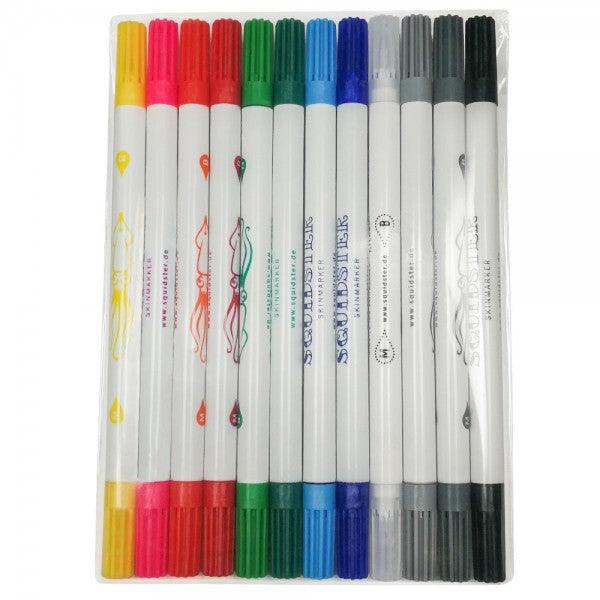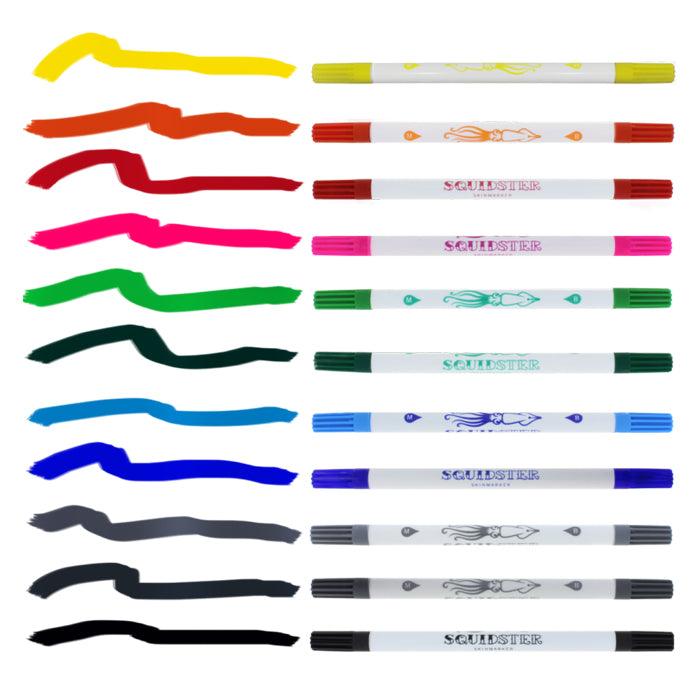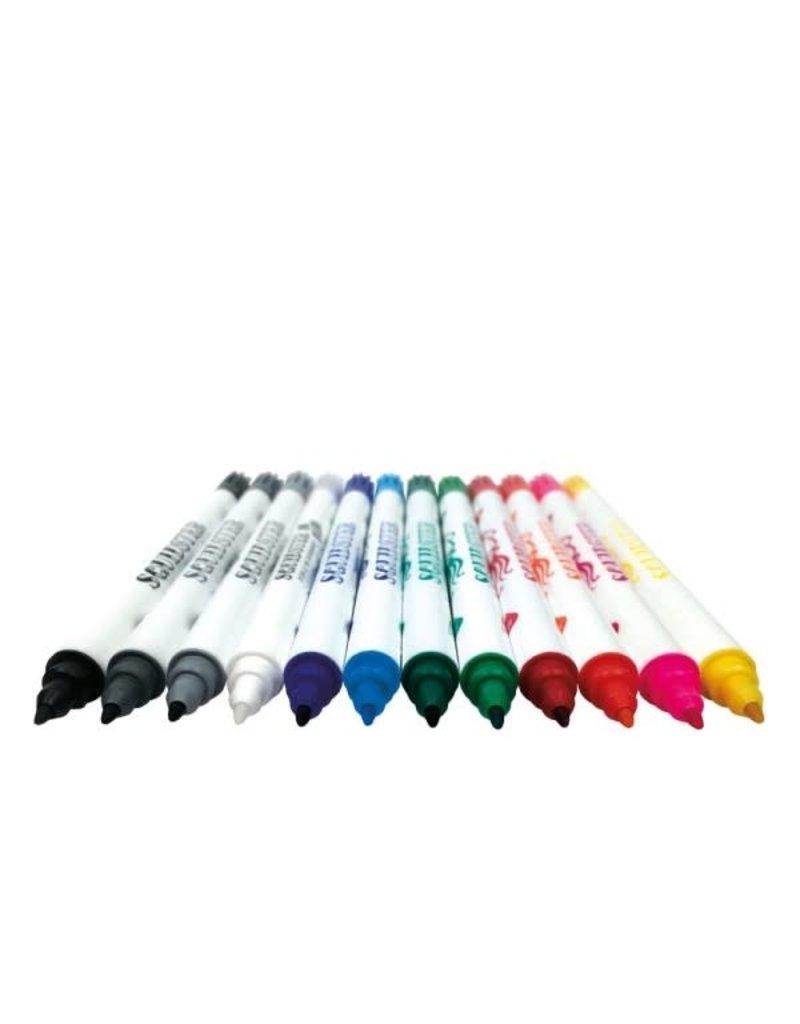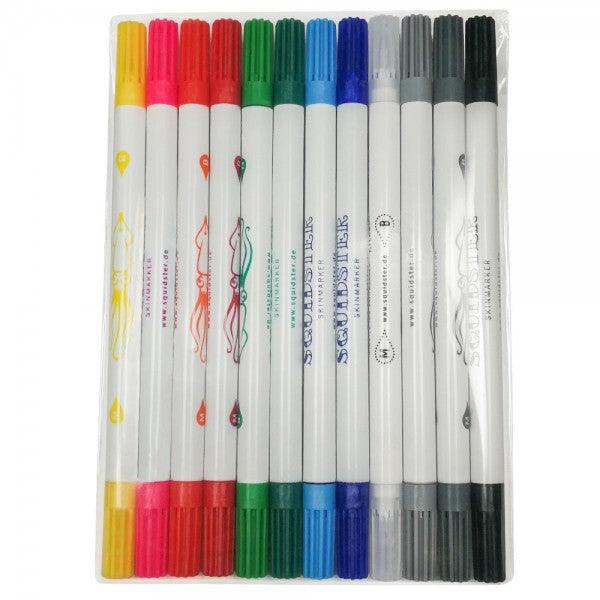 Regular price
Sale price
£13.99
Unit price
per
Sale
In Stock Soon
Share
Squidster Skin Marker Set of 11 + Eraser
Squidster pens are certified, specially designed and manufactures for the use on skin.
The 2 in 1 dual pen allows you to practice maximum creativity with no boundaries.
With the Squidster set consisting of 11 colours, plus 1 eraser, you can bring stencils to life in full colour and detail.
The Squidster eraser fully absorbs the colour of the Squidster pens so you can correct and finish your sketches with ease without having to remove the entire stencil from the skin.
Information
Skin pen
Double tip for precise markings
Eraser absorbs paint (correction as by an eraser)
Available in: red, pink, orange, light gray, light green,light blue, dark gray, blue, green, black and an eraser
View full details