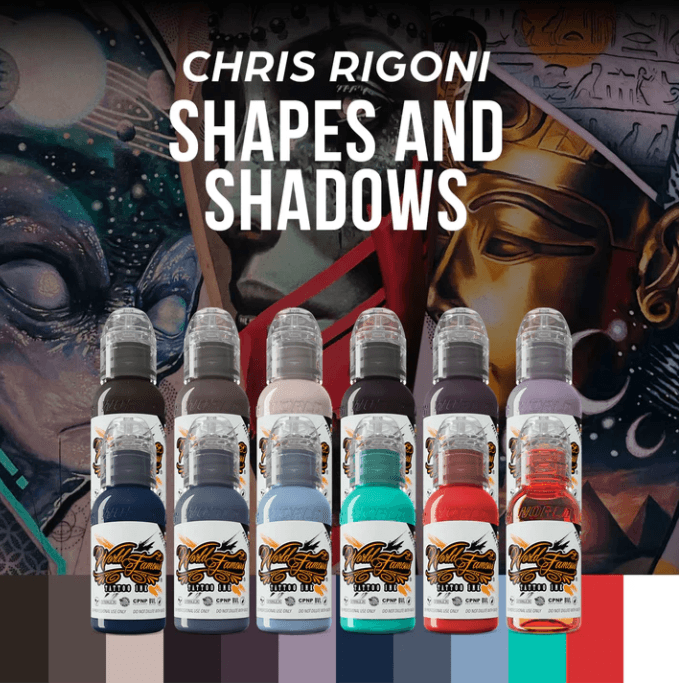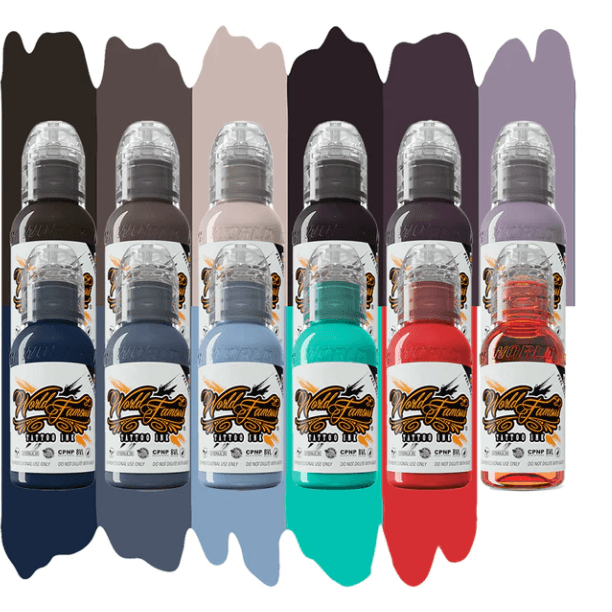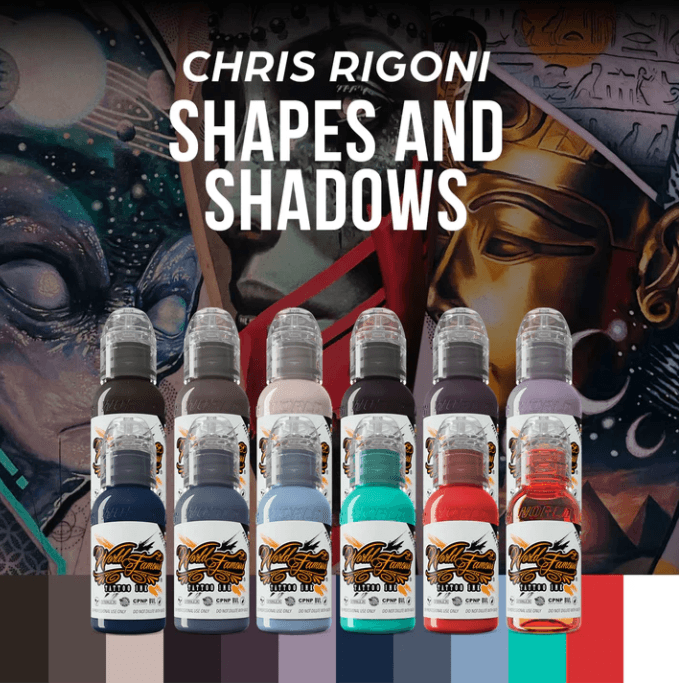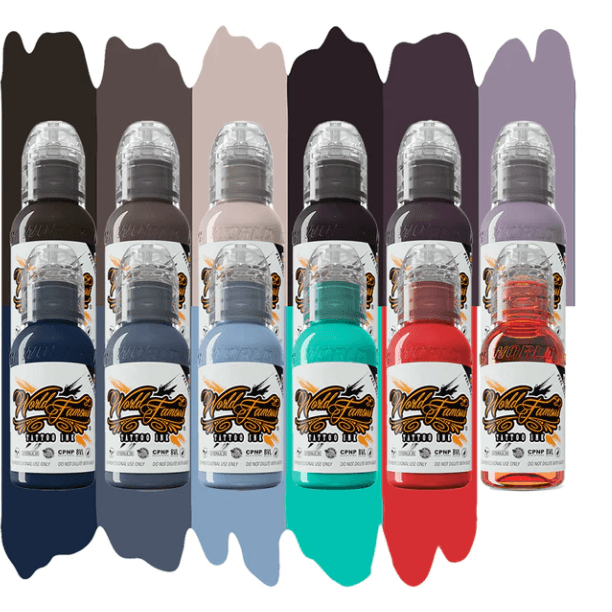 Regular price
Sale price
£154.99
Unit price
per
Sale
In Stock Soon
Share
Add shadow and dimension to your works of realism with the World Famous Chris Rigoni Shadows & Shapes Set. This comprehensive set of 12 colors is hand-selected by artist Chris Rigoni, a master of dimension and shape. Each colour is designed to up your game in terms of contrast and shadows. The set also comes with a shading solution. 
"It's called Shapes and Shadows because of the shapes I put in tattoos: the two bright colors and shadows being the 'dirtier' colours I use. Add these colors to get the shadows I put on the subject matter, just under the shapes."—Chris Rigoni 
Colours in Set: 
Bland Dark, Bland Medium, Bland Light, Forrest Dark, Forrest Medium, Forrest Light, Smokey Dark, Smokey Medium, Smokey Light, That Teal, Mums Bloody Slipper, Shading Solution 
World Famous Tattoo Ink is the most hyped premium tattoo pigment on the market.

Developed by Tattoo Lou in the USA, World Famous is being used by the most sought after tattoo artists around the globe. World Famous inks create darker, bolder, brighter and stronger tattoos.
World Famous Inks are backed by the most sought after artists around the globe because they amplify their designs, evolving them into something darker, bolder, brighter and stronger.
World Famous Tattoo Inks are the gasoline that will ignite the next generation of Tattooing, and will set the work of any tattoo artist on absolute fire.
World Famous ink is non-toxic and animal cruelty-free.
CTL Approved.
Vegan Friendly.
Sterilized ink.
View full details