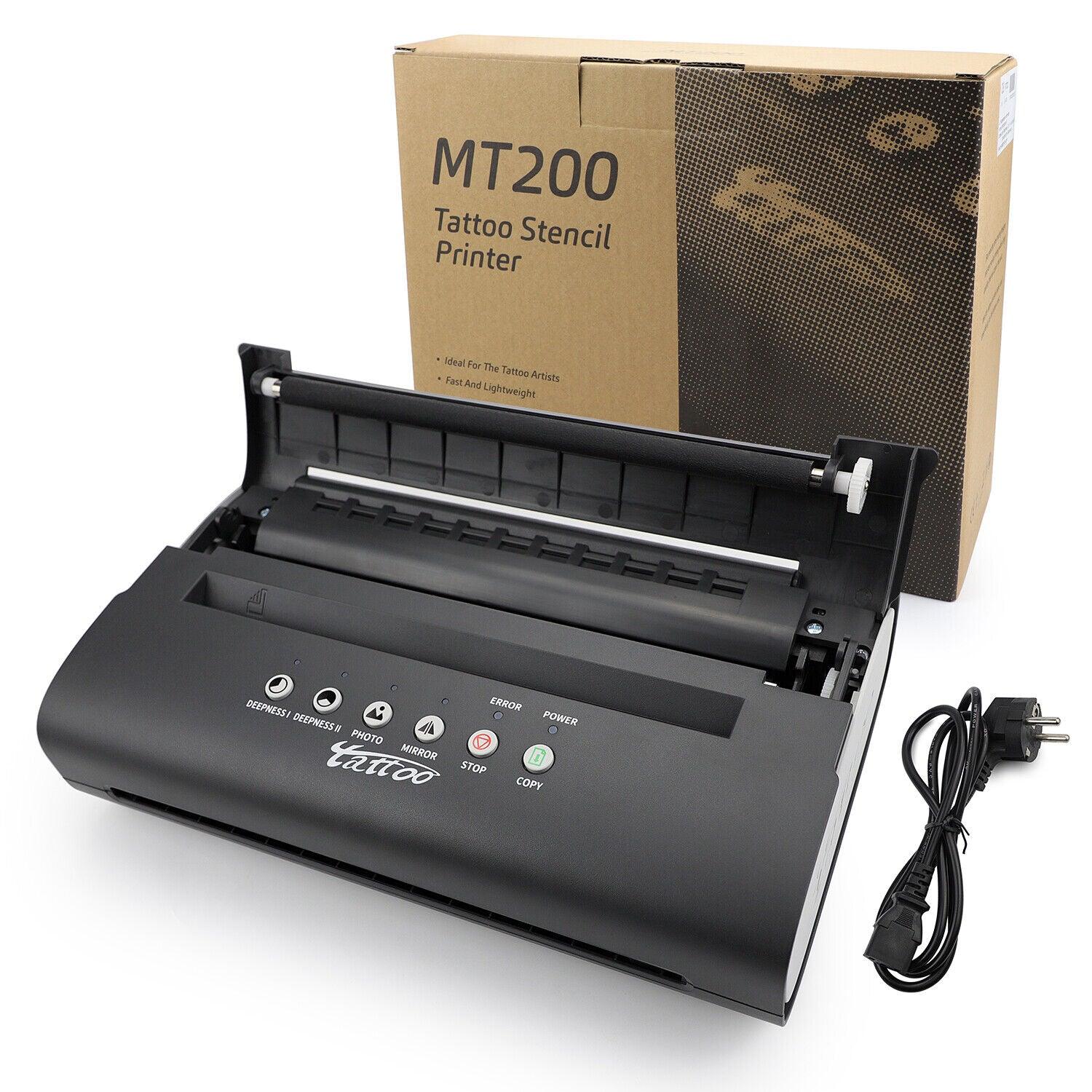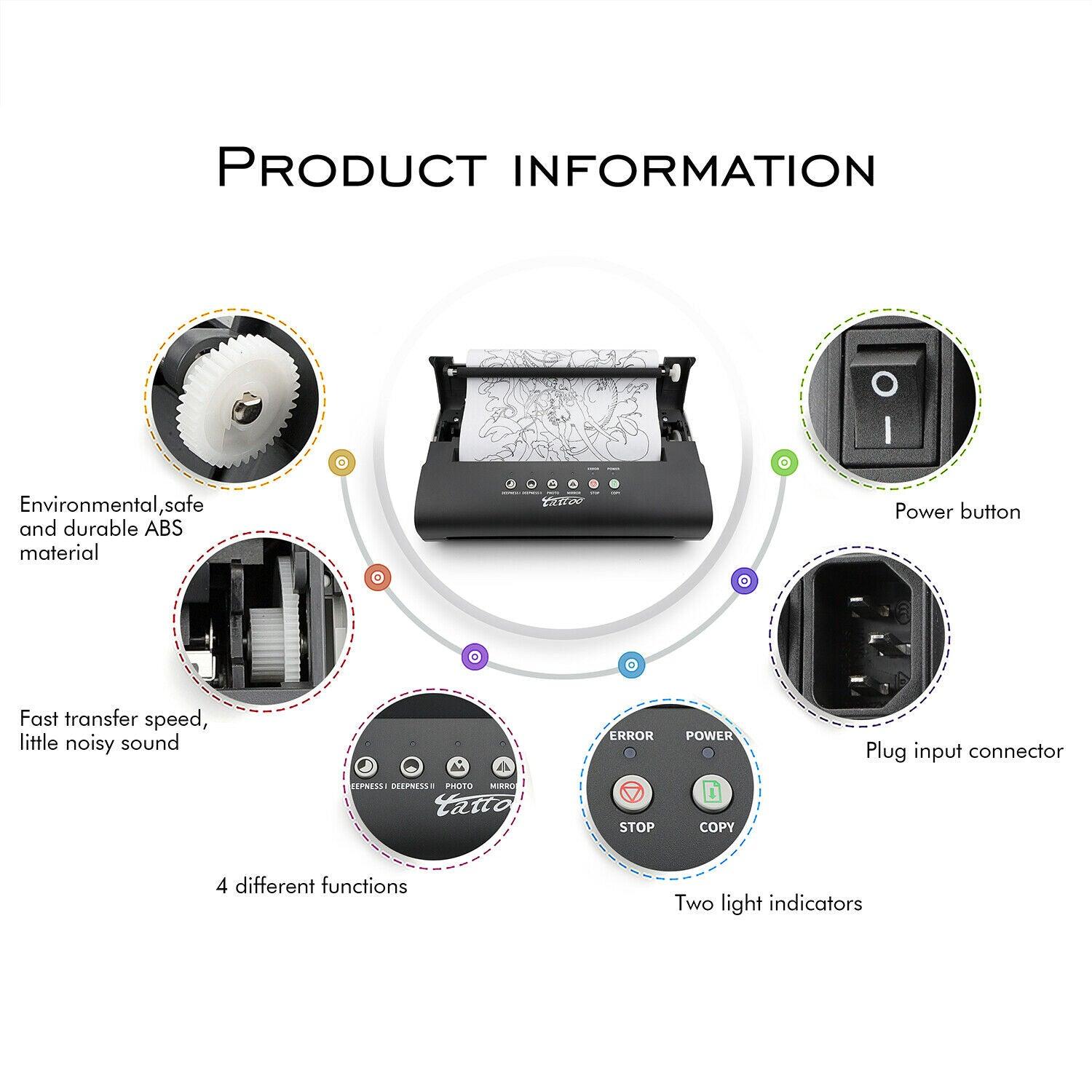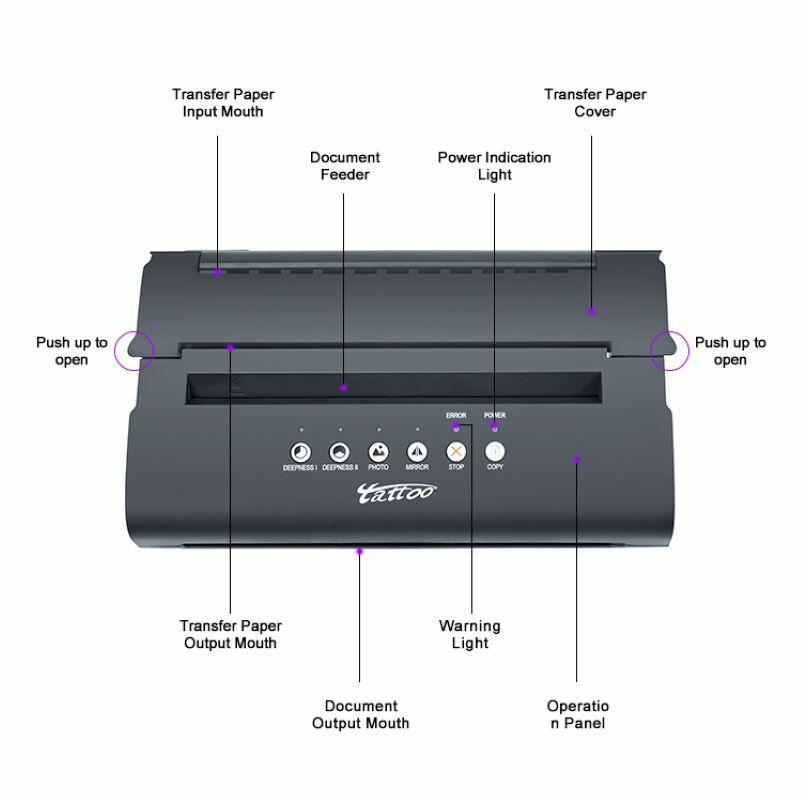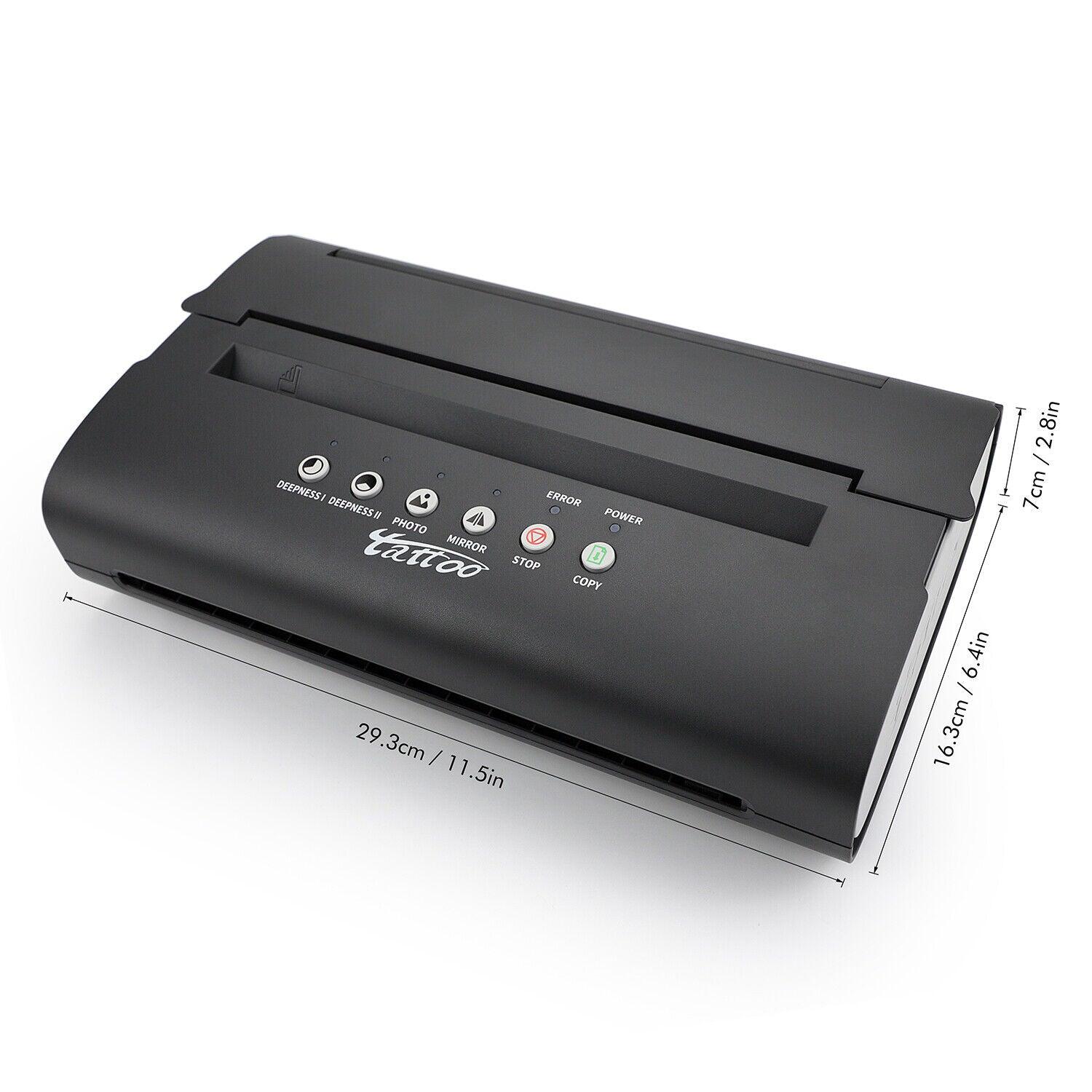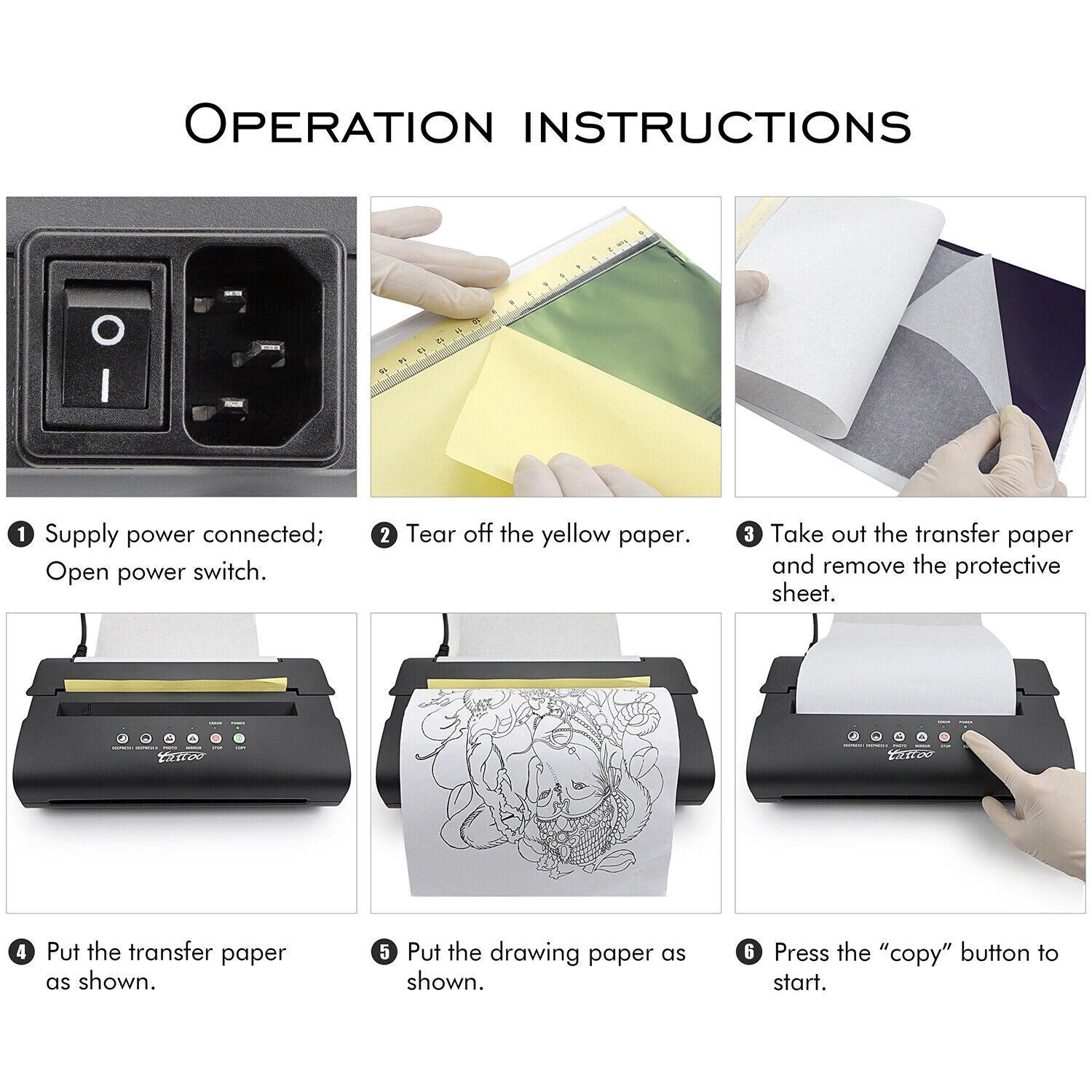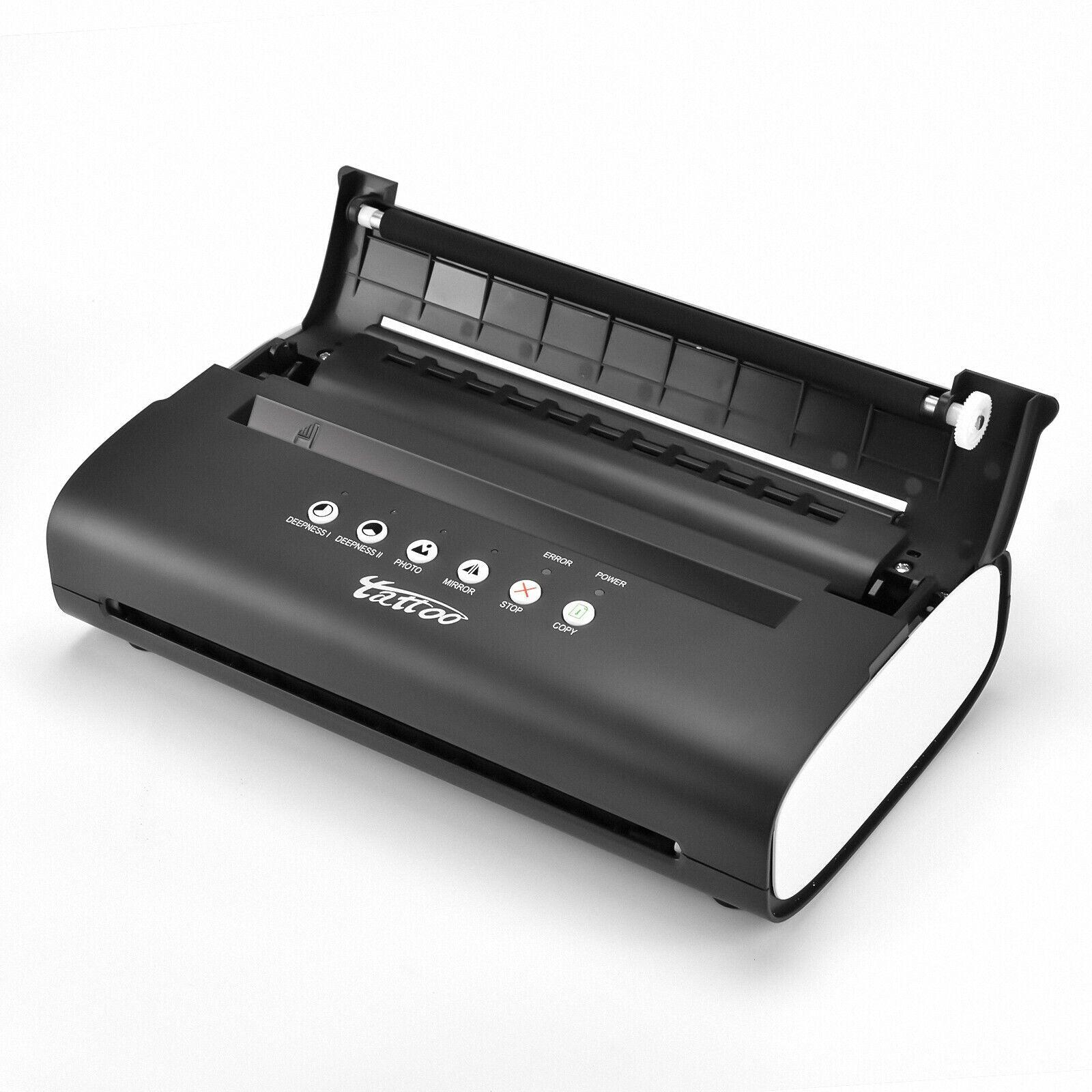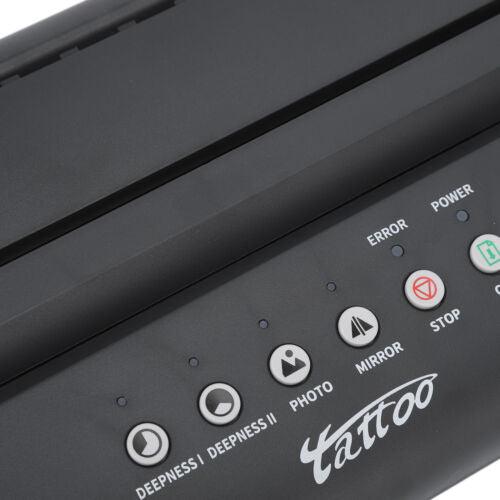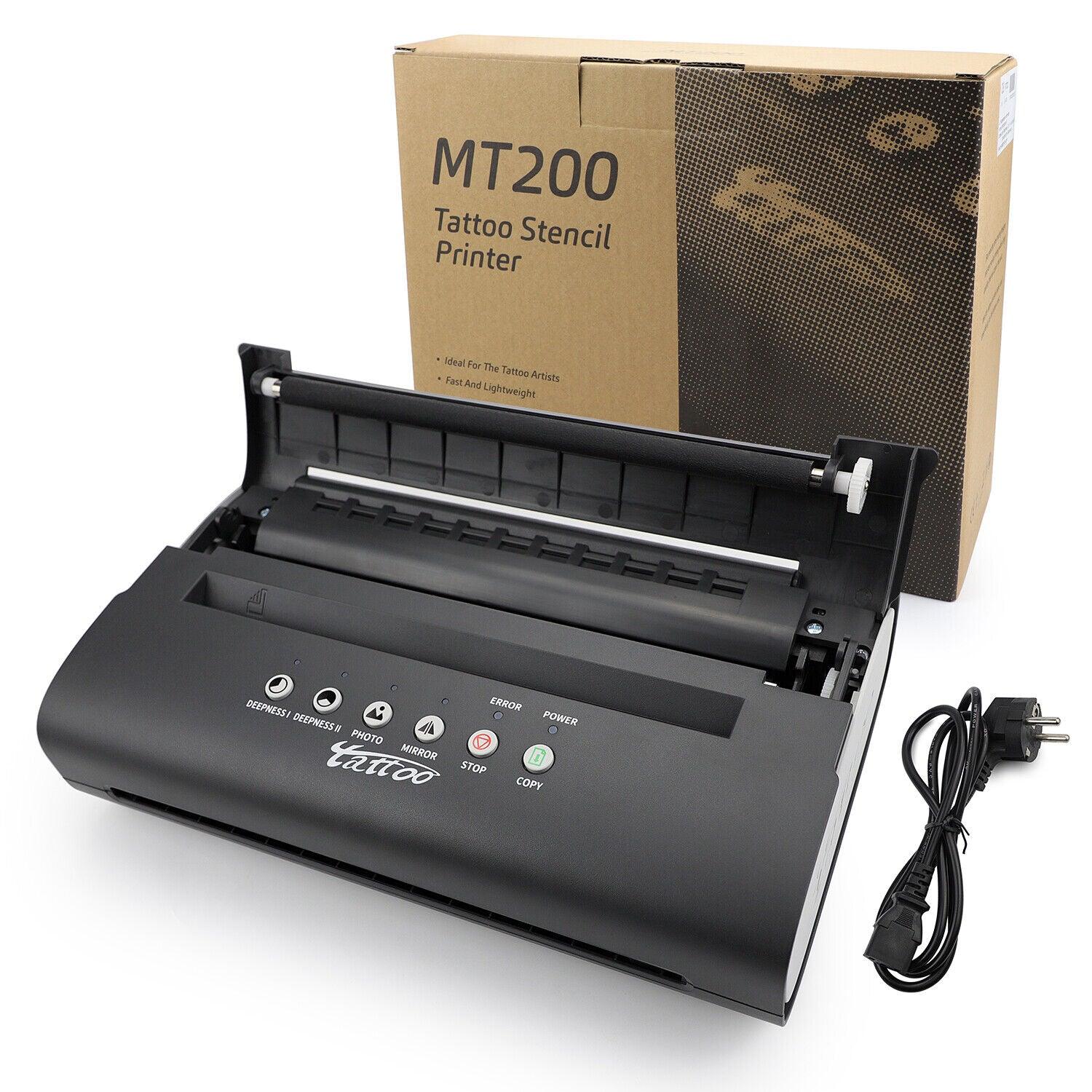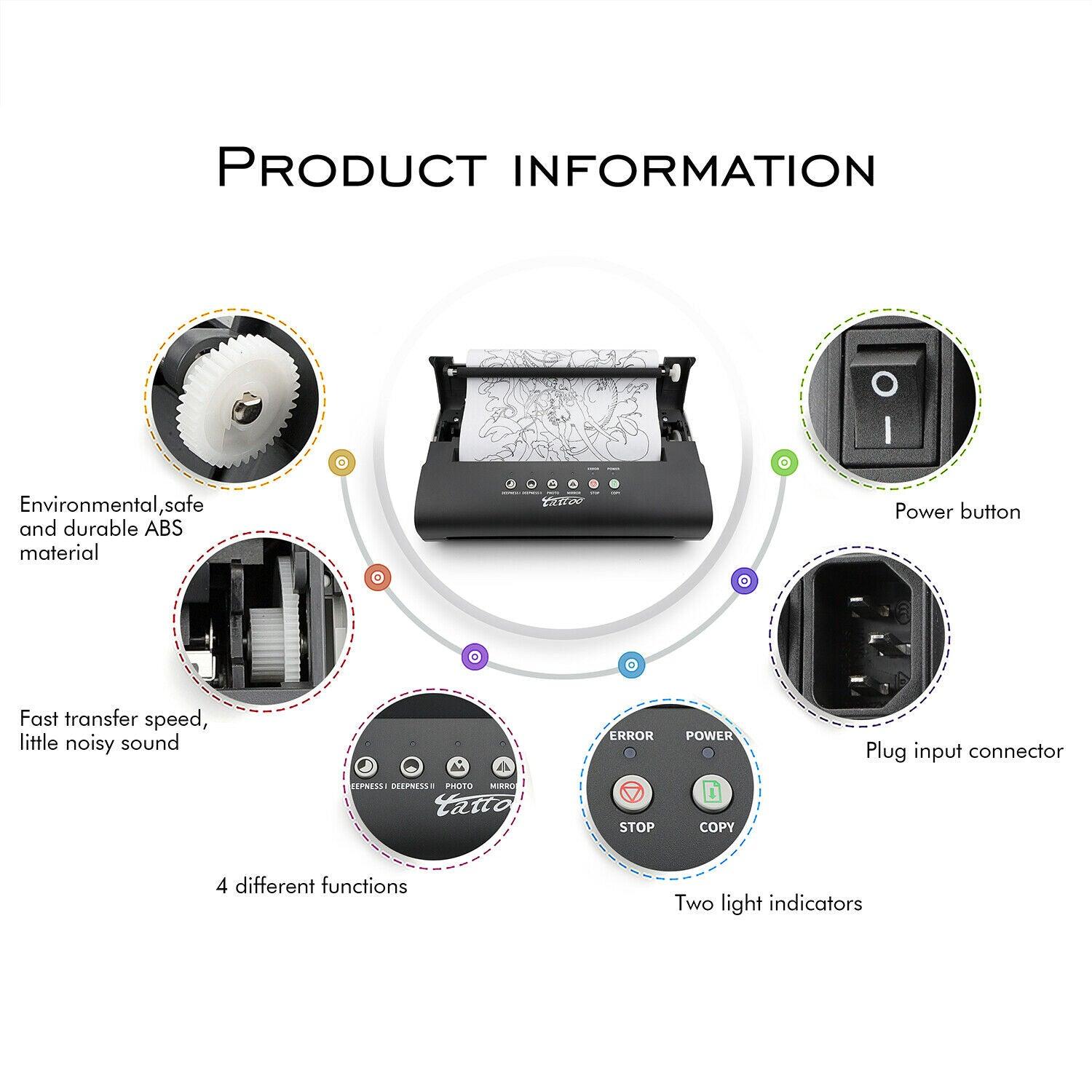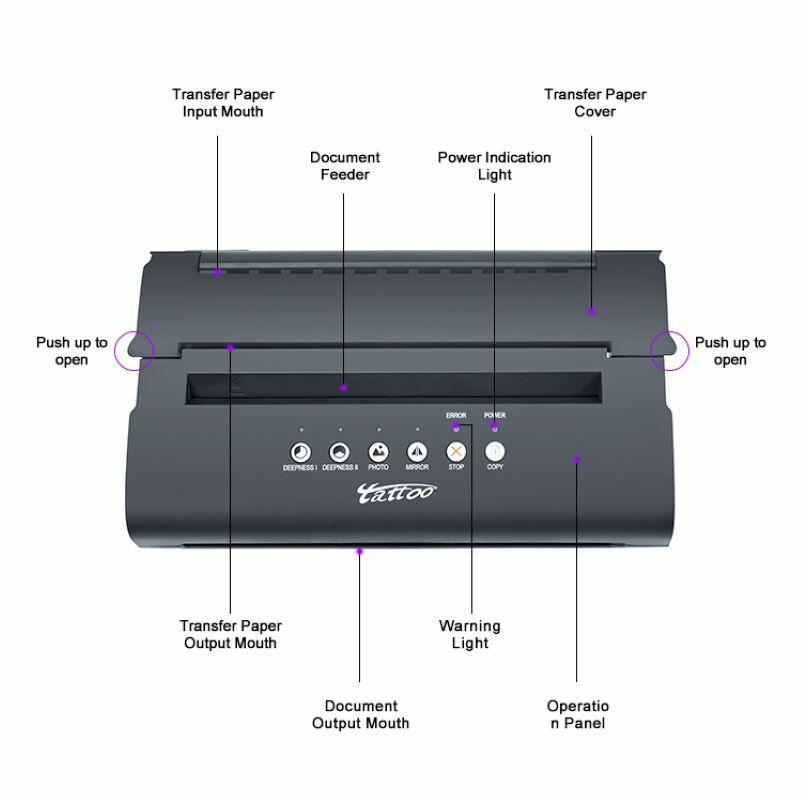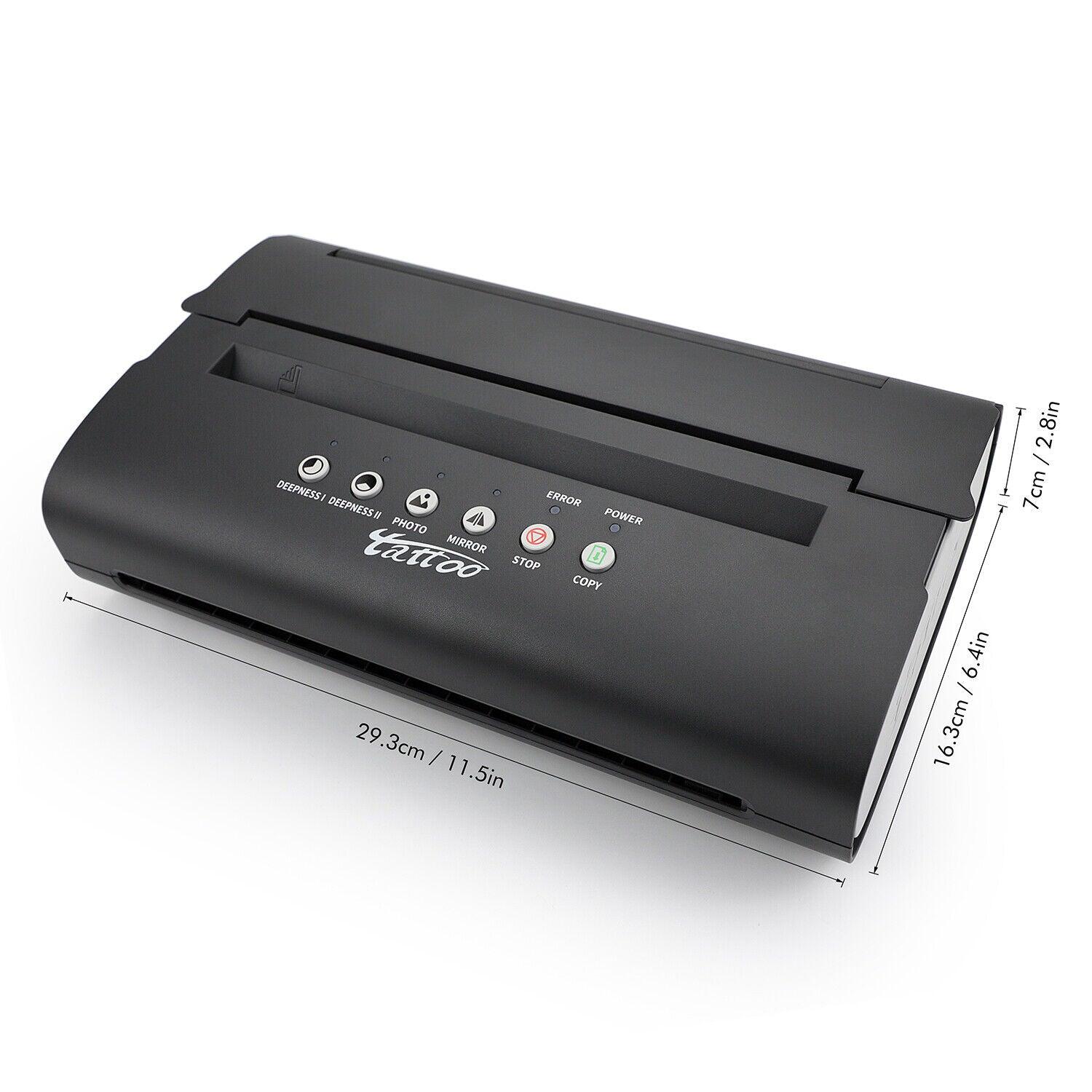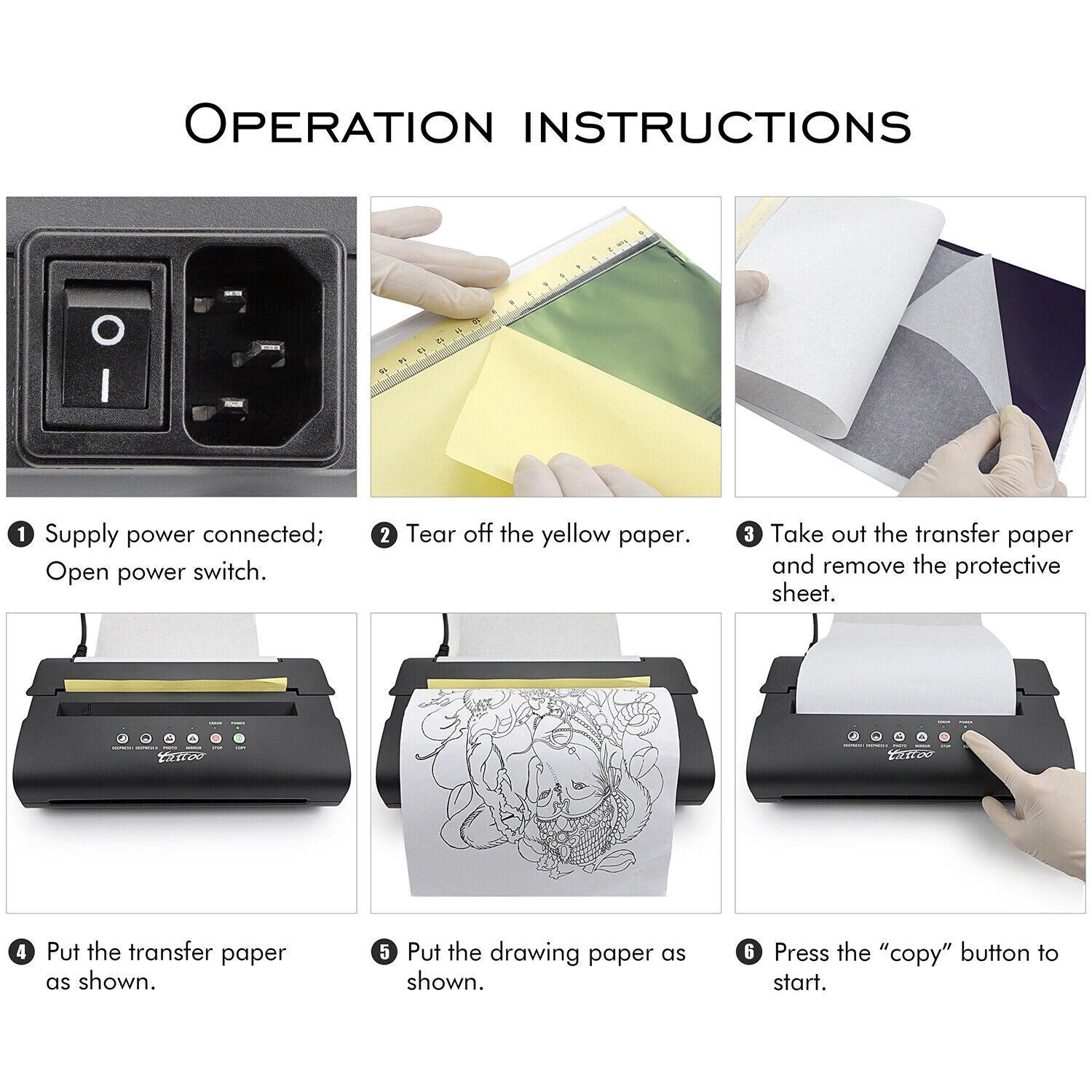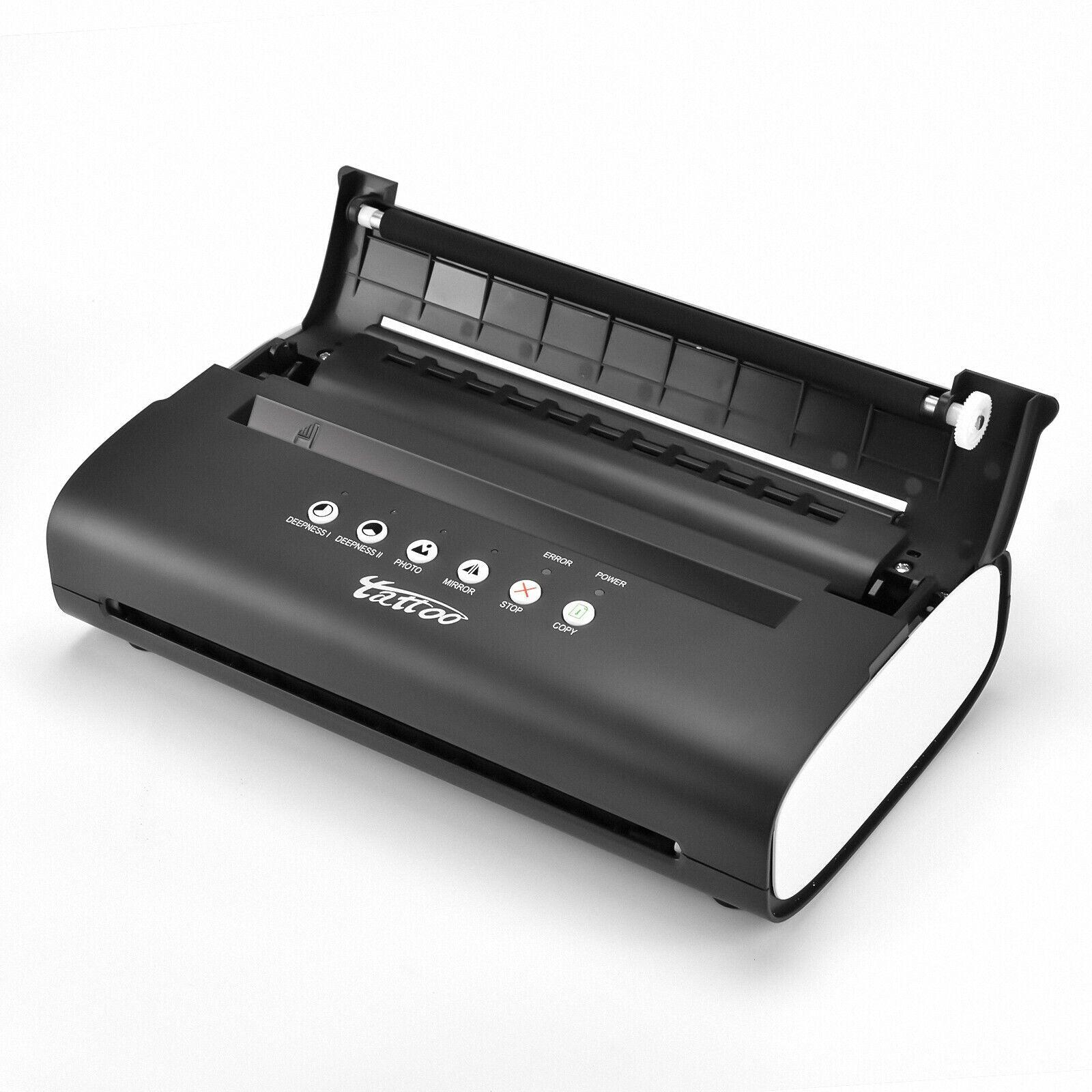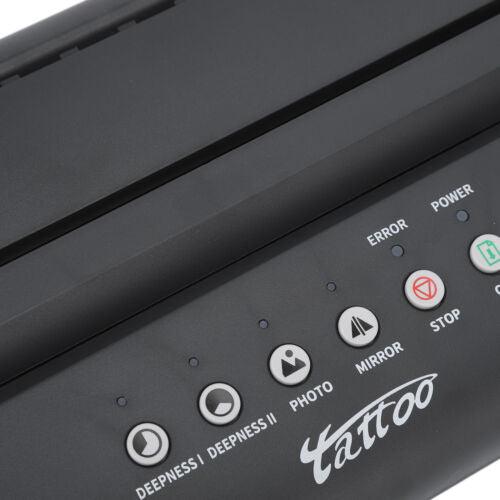 Regular price
Sale price
£189.00
Unit price
per
Sale
In Stock Soon
Share
Button Functions Explained


Mirror: Shifts between tow kinds of light situation. Mirror Copy and Normal Copy. The default situation is Mirror Copy. When the mirror copy function starts, the mirror light works.

Deepness 1: To set the copied documents by Deepness 1. When the Deepness 1 works, the Deepness 2 goes off

Deepness 2: to set the copied documents by Deepness 2. When the Deepness 2 works, the Deepness 1 goes off.

Copy: To start the copy function.

Stop: To stop the copy function..

Power: The light indicates that the machine is prepared for working.

Error: The light is to show something wrong happened on the machine. When the TPH is Overheating, the light goes on
Package Include
1 x Transfer machine (without paper)
1 x Power cord UK
NOTE
1. To have better a transfer effect, the machine should rest for a few minutes after 1-2 sheets transfer so the thermal part of the machine can cool.
2. To protect the machine, please do not transfer continuously, cool down after use are recommended.
The Tattoo Stencil Machine is NOT suitable for the patterns with complex shadow and only can show the single effect. It is recommended to transfer the lines and simple patterns, which can achieve best effect.
Brand: Discover
Type: Tattoo Transfer Machine
Colour: Black
Size: 29.3*16.3*7cm
Weight: 1.2KG
Plug: UK Plug
Scanning Mode: CIS
Scanning Resolution: Horizontal: 8dot/mm, Vertical: 7.7line/mm
Effective Scanning Width: Approx. 210mm / 8.3inch
Document Type: Fine/Photo
Document Size: A5-A4
Document Thickness: Approx. 0.06mm-0.15mm
Recording Mode: TPH
Effective Printing Width: Approx. 210mm / 8.3inch
Power: 100-240VAC 50Hz/1.2A
Power Consumption: Standby 10W
Working Temperature: 5°-35°
Relative Humidity: 20%-80%
View full details