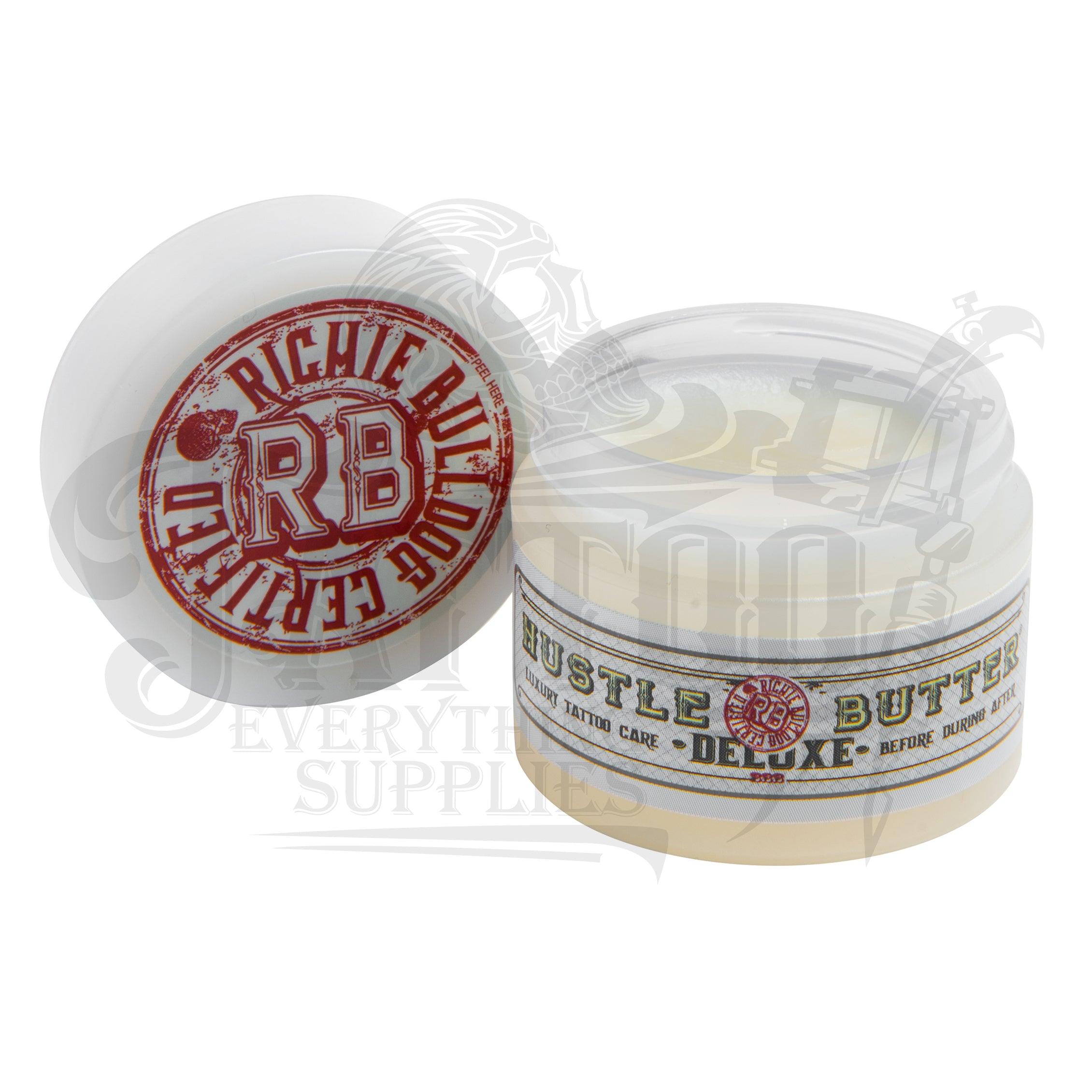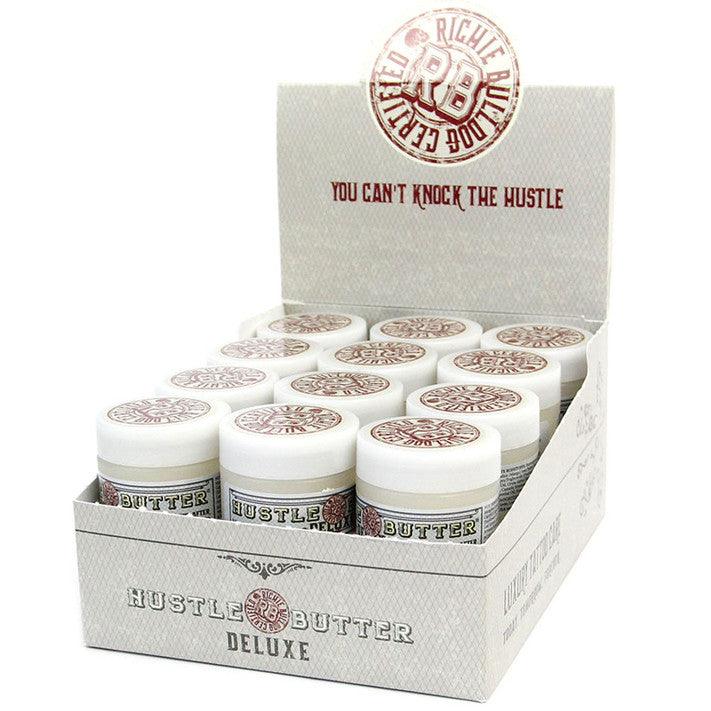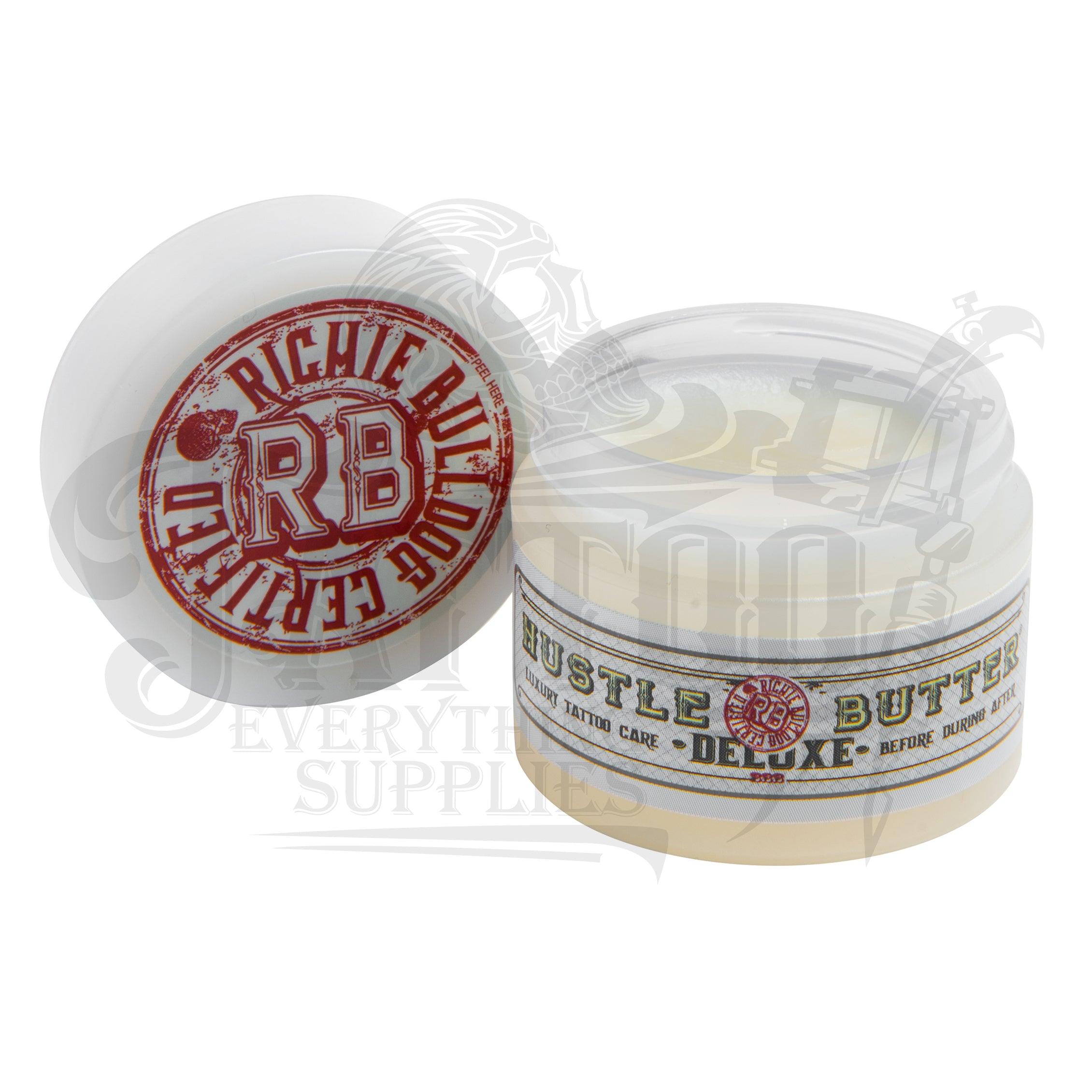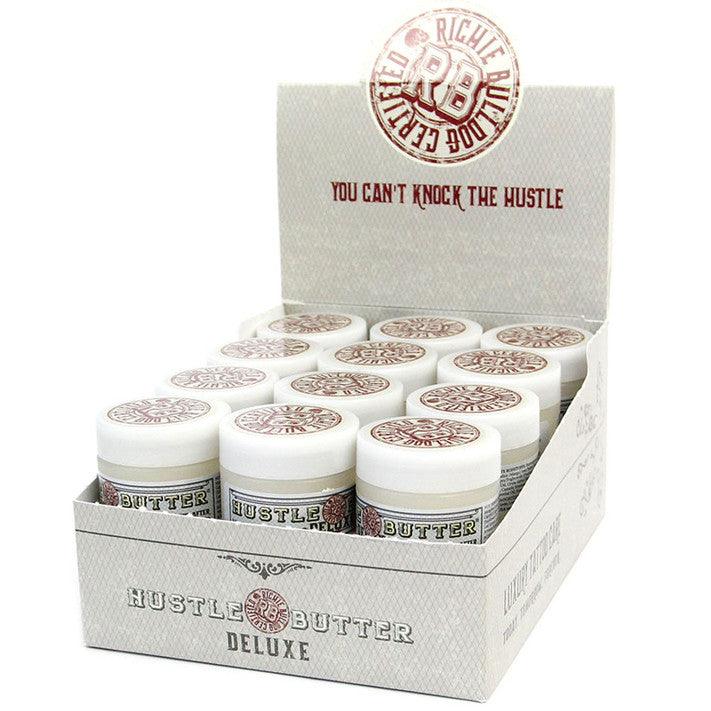 Regular price
£9.95
Sale price
£6.25
Unit price
per
Sale
In Stock Soon
Share
Hustle Butter Deluxe 1oz
The original Hustle Butter Deluxe® tattoo ointment is luxurious and rich. Used as a tattooing glide, tattoo aftercare, or just as a daily moisturizer, signature tattoo cream is loved by tattoo artists worldwide, and especially by their clients. Today. Tomorrow. Forever.
Hustle Butter Deluxe Luxury Tattoo Care & Daily Moisturizing Cream is as luxurious and rich as it sounds. Developed as an all natural, petroleum replacement lubricant used in the tattoo healing process, it is the #1 rated tattoo aftercare product amongst artists and clients with amazing value when tending to swelling & skin inflammation. 
In addition to being a staple in tattoo aftercare, Hustle Butter Deluxe is an ideal addition to your daily skincare routine providing instant relief to dry, cracked skin, leaving you soft and smooth day after day. Our convenient 1oz tub is perfect for travel or to carry with you during the day.
Key Features & Benefits
Will not remove stencils

No more petroleum build up or clogged tubes.

Skin remains workable: no more over-worked highlights, yellows & whites go in the first time, color never went in so easy.

Used in place of petroleum based products
Good for dry & irritated skin, rashes, and chaffing

Non-Comedogenic

Certified

 Cruelty Free

Phthalate Free

Certified Vegan

All natural
What's In It
Our Hustle Butter Deluxe®Vega skin care and tattoo ointment is made from only the finest ingredients: Shea, Mango and Aloe Butters, Coconut, Sunflower and Rice Bran Oils, Rosemary Oleoresin, Green Tea, Vitamin E Complex & Mint Arvenis Essential Oil. With Essence of Papaya and Coconut.
All natural. Cruelty Free. Pure Hustle. 
How To Use
Use Hustle Butter Deluxe® tattoo ointment during tattooing, and as a tattoo healing cream. Apply to skin to heal and moisturize.
Many of our clients continue to use Hustle Butter Deluxe® long after their tattoo has healed to keep their skin moisturized and healthy, and to keep their tattoo's colors bright.
View full details