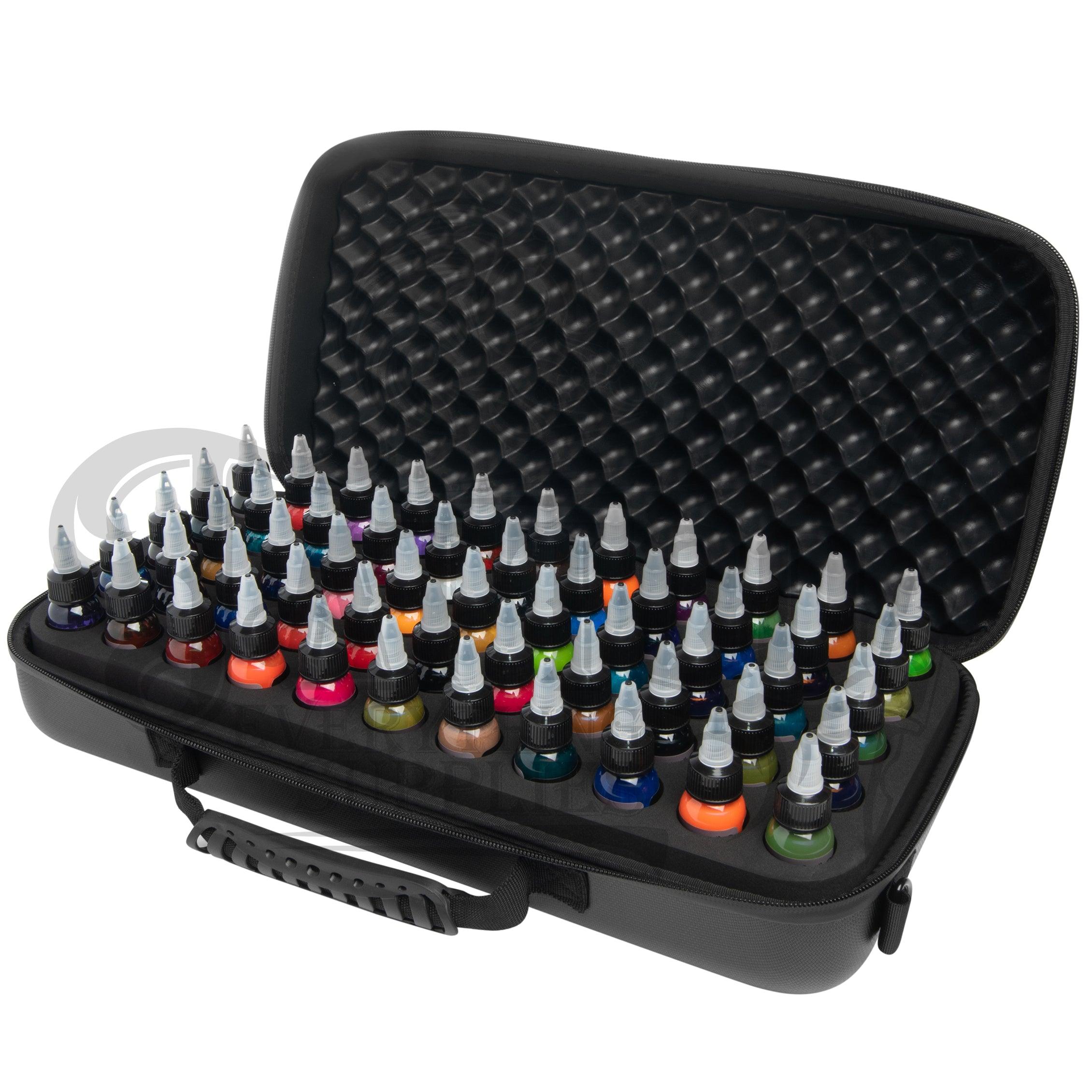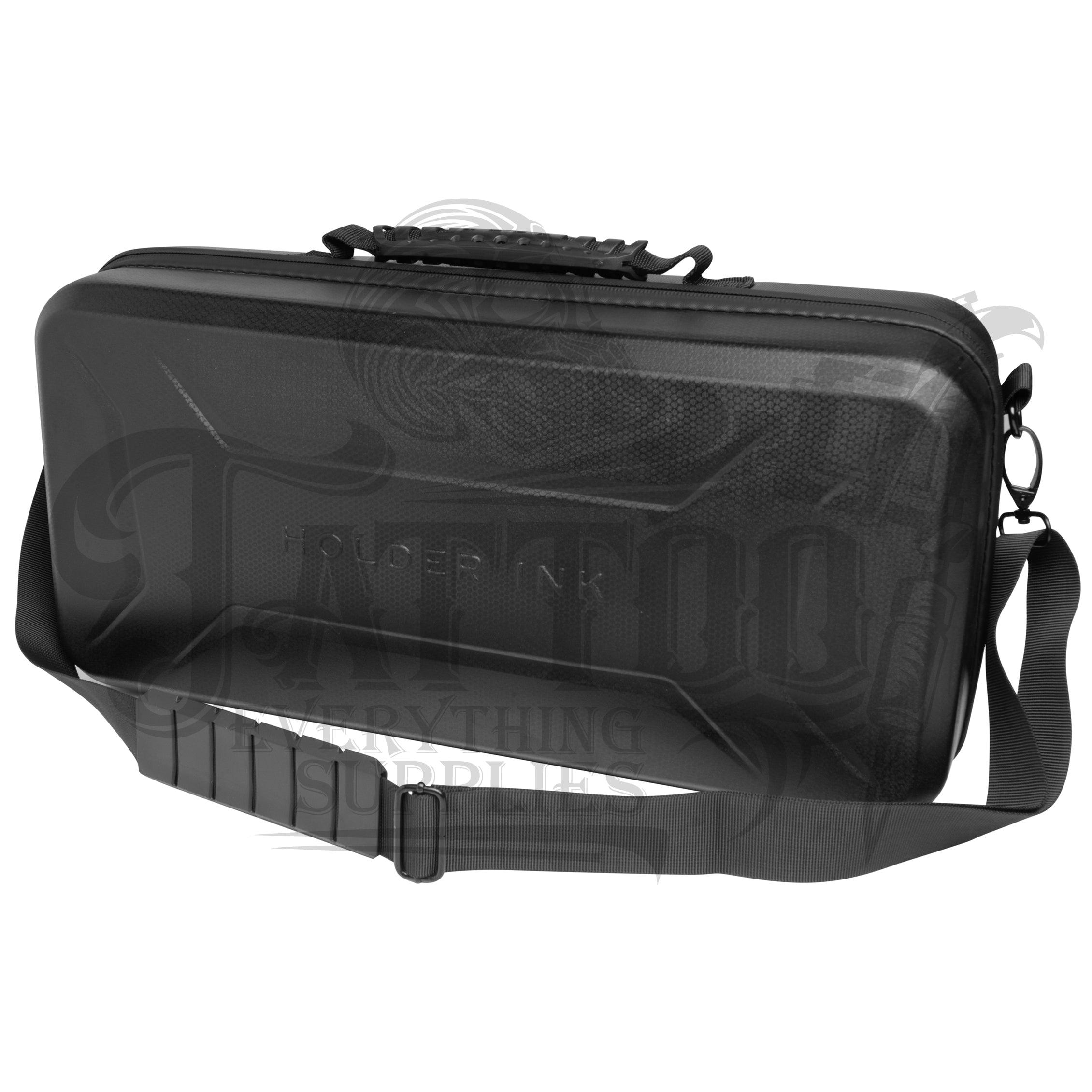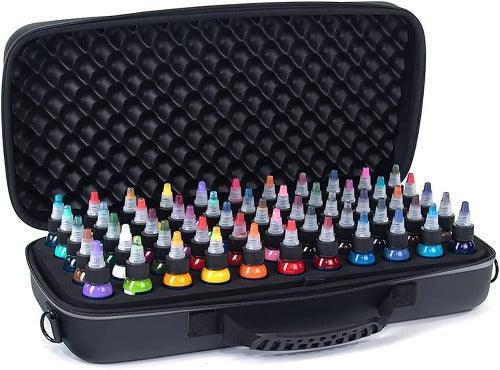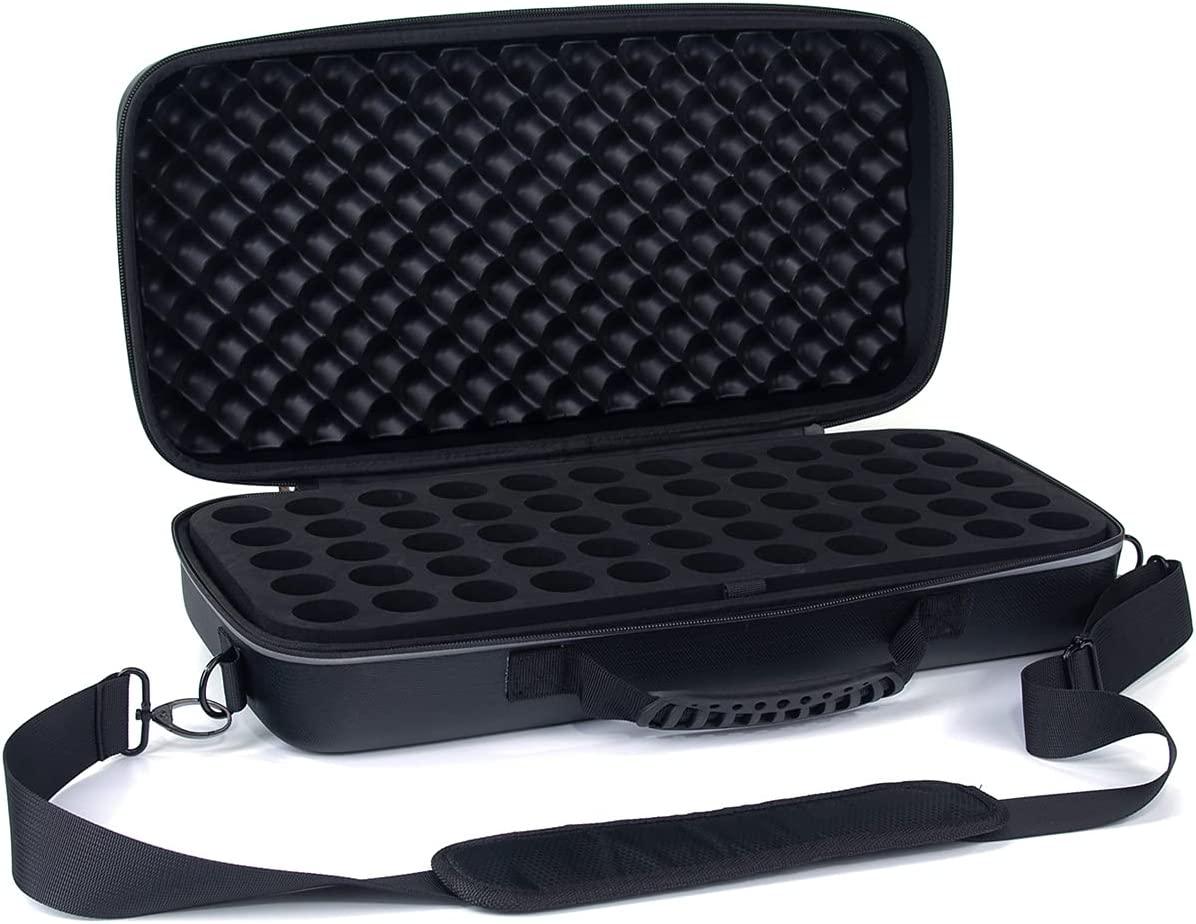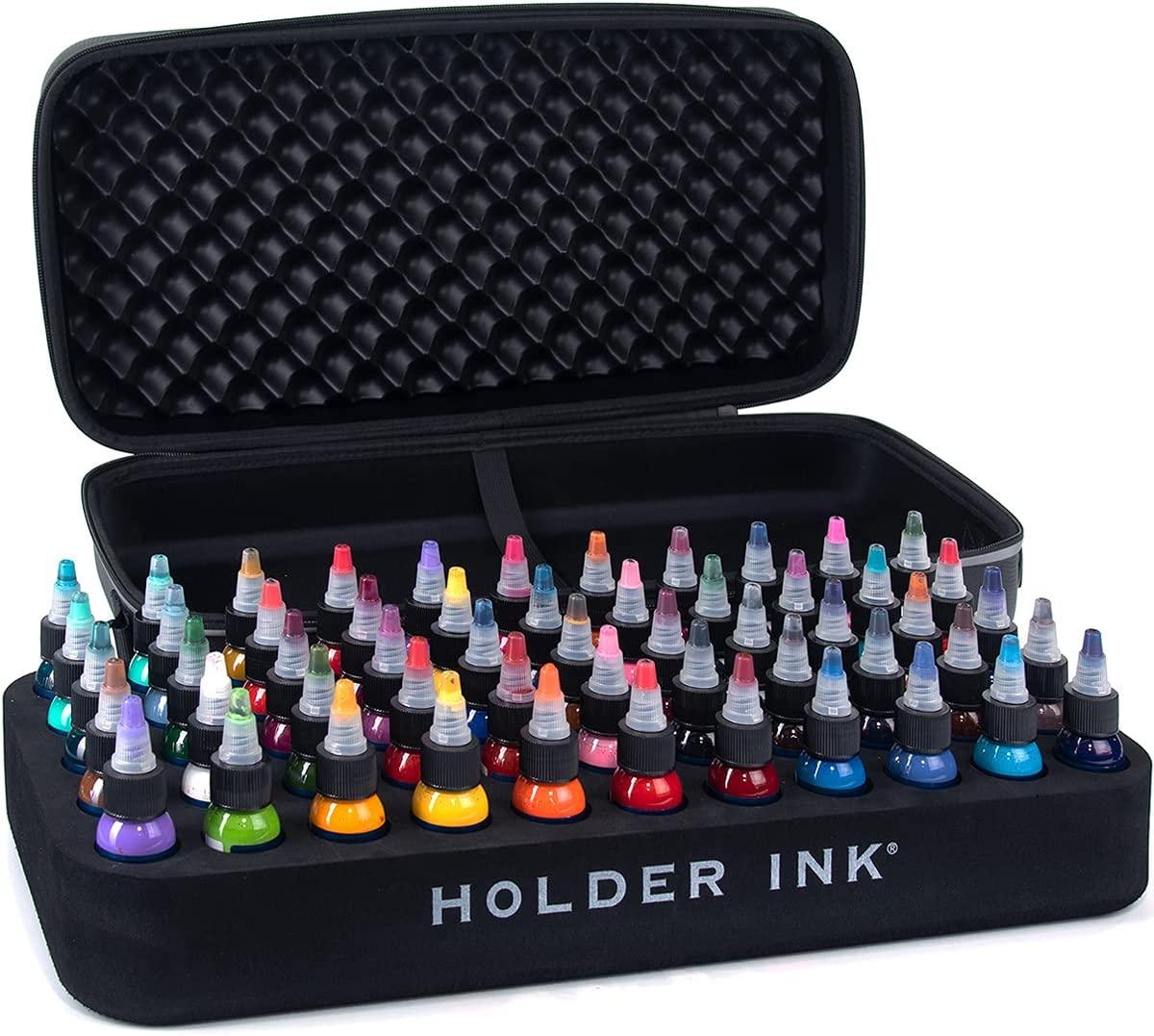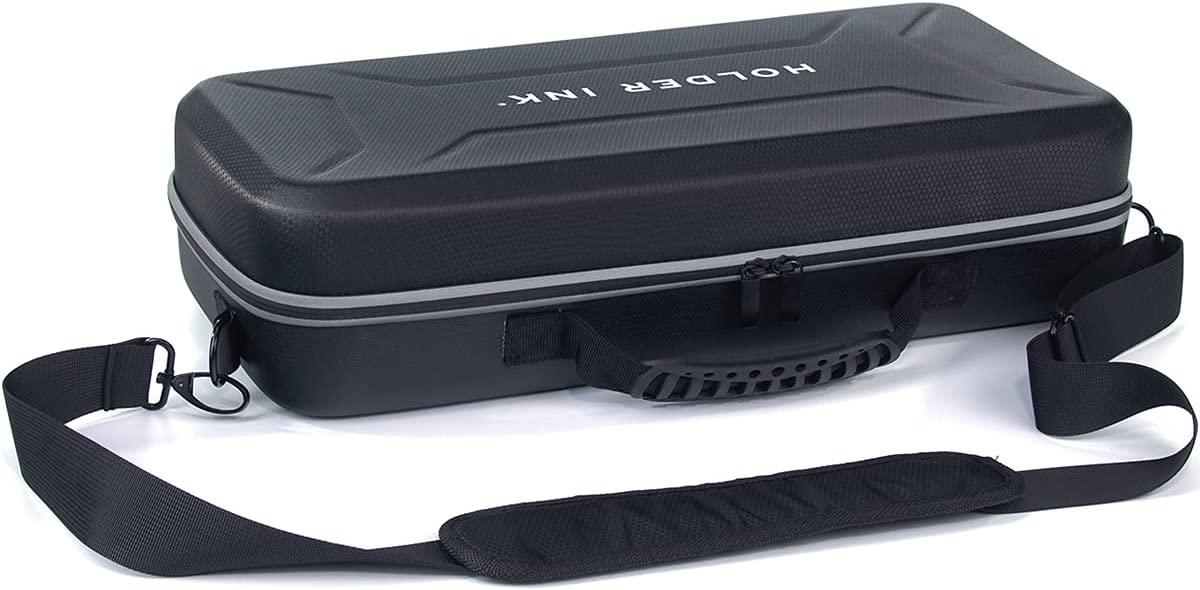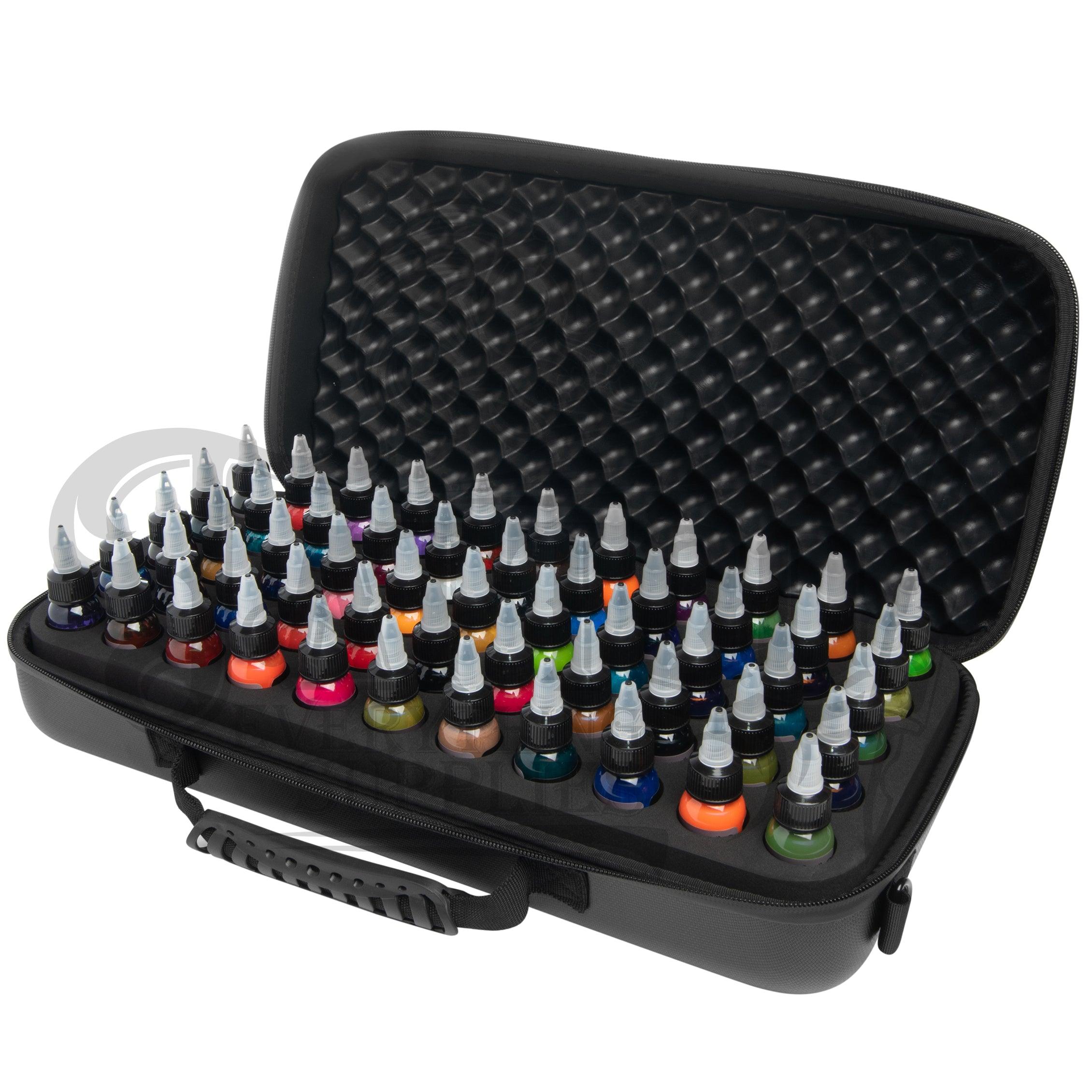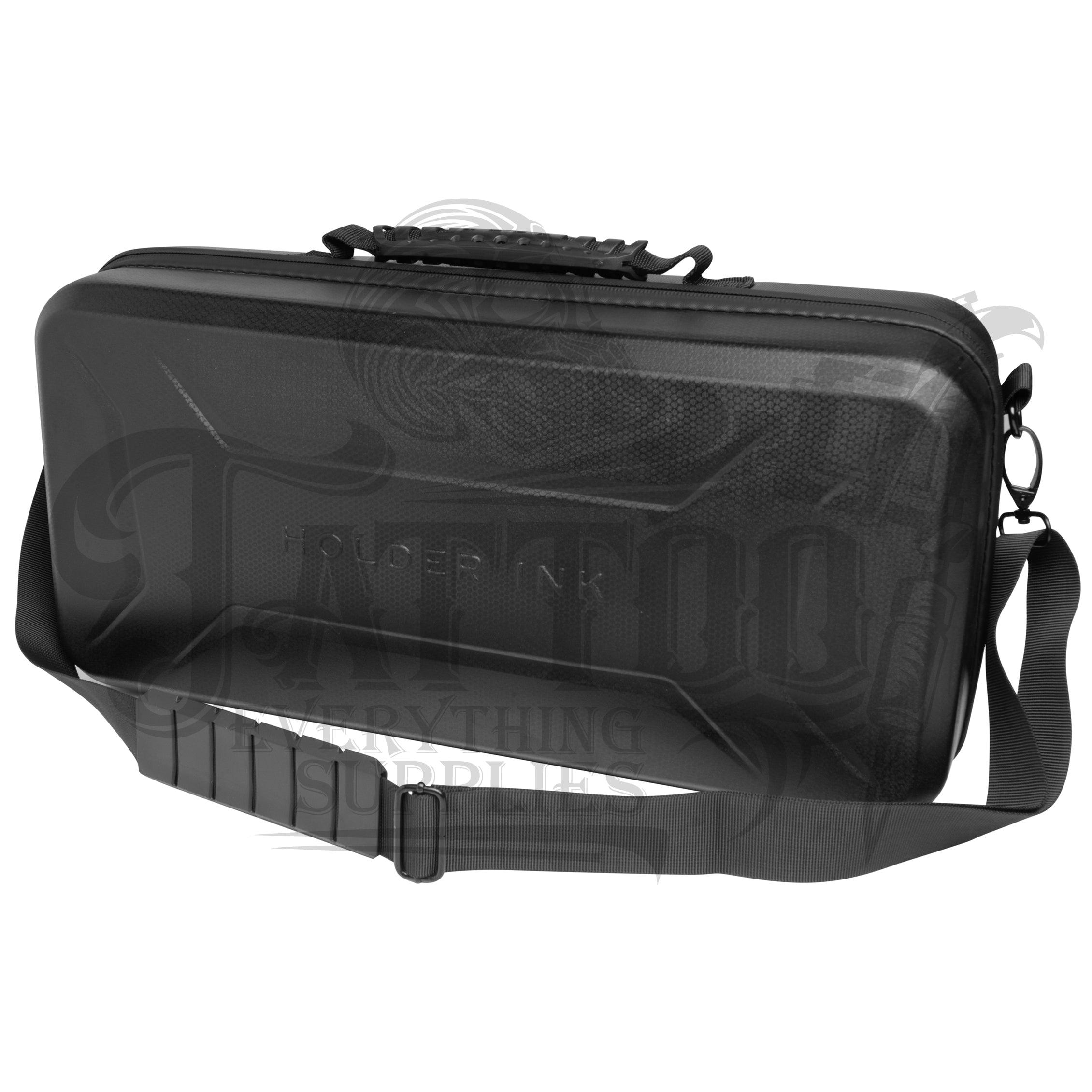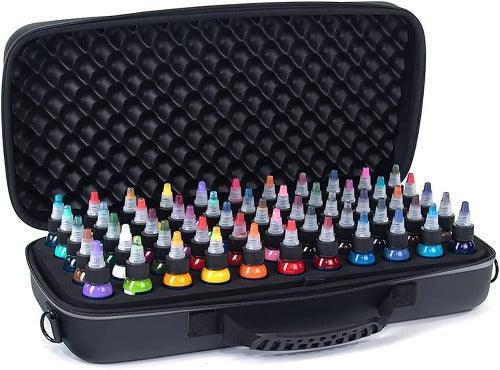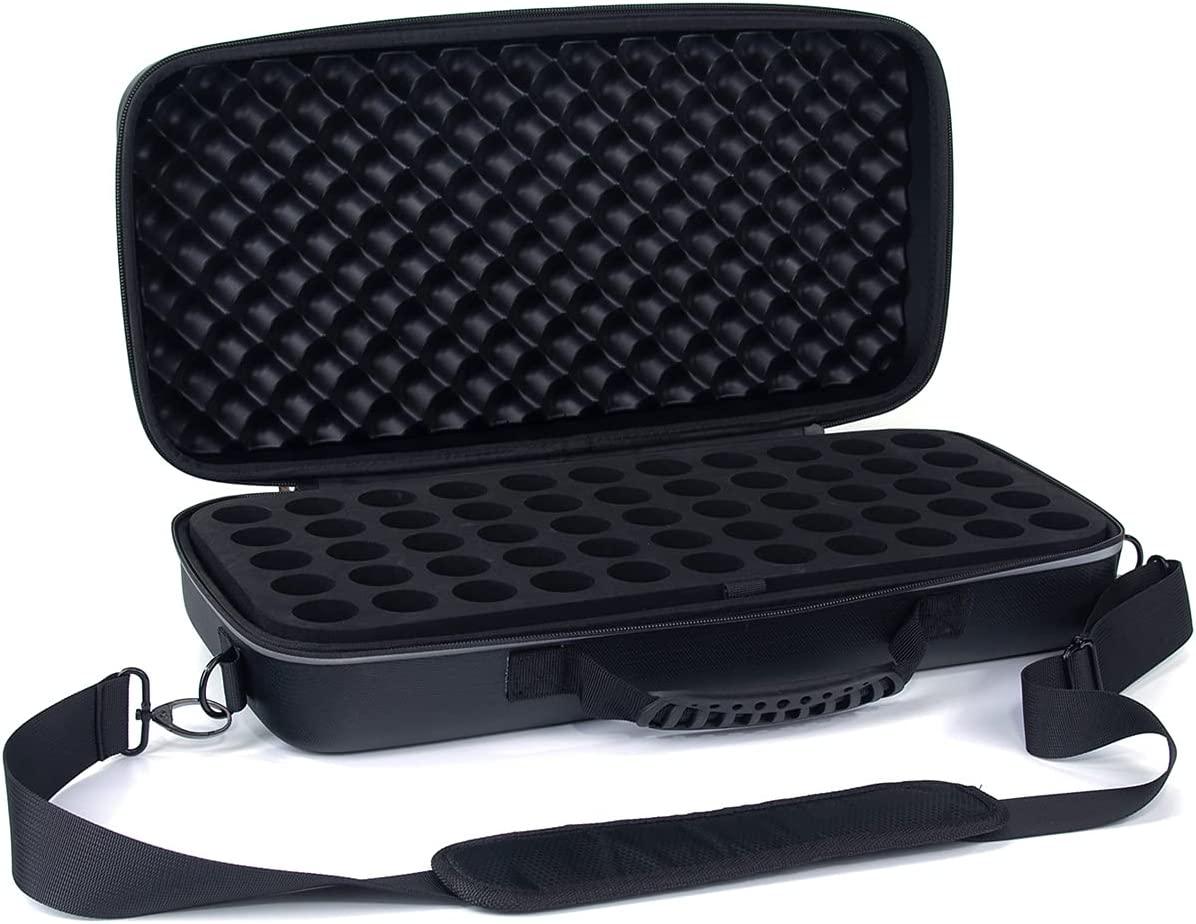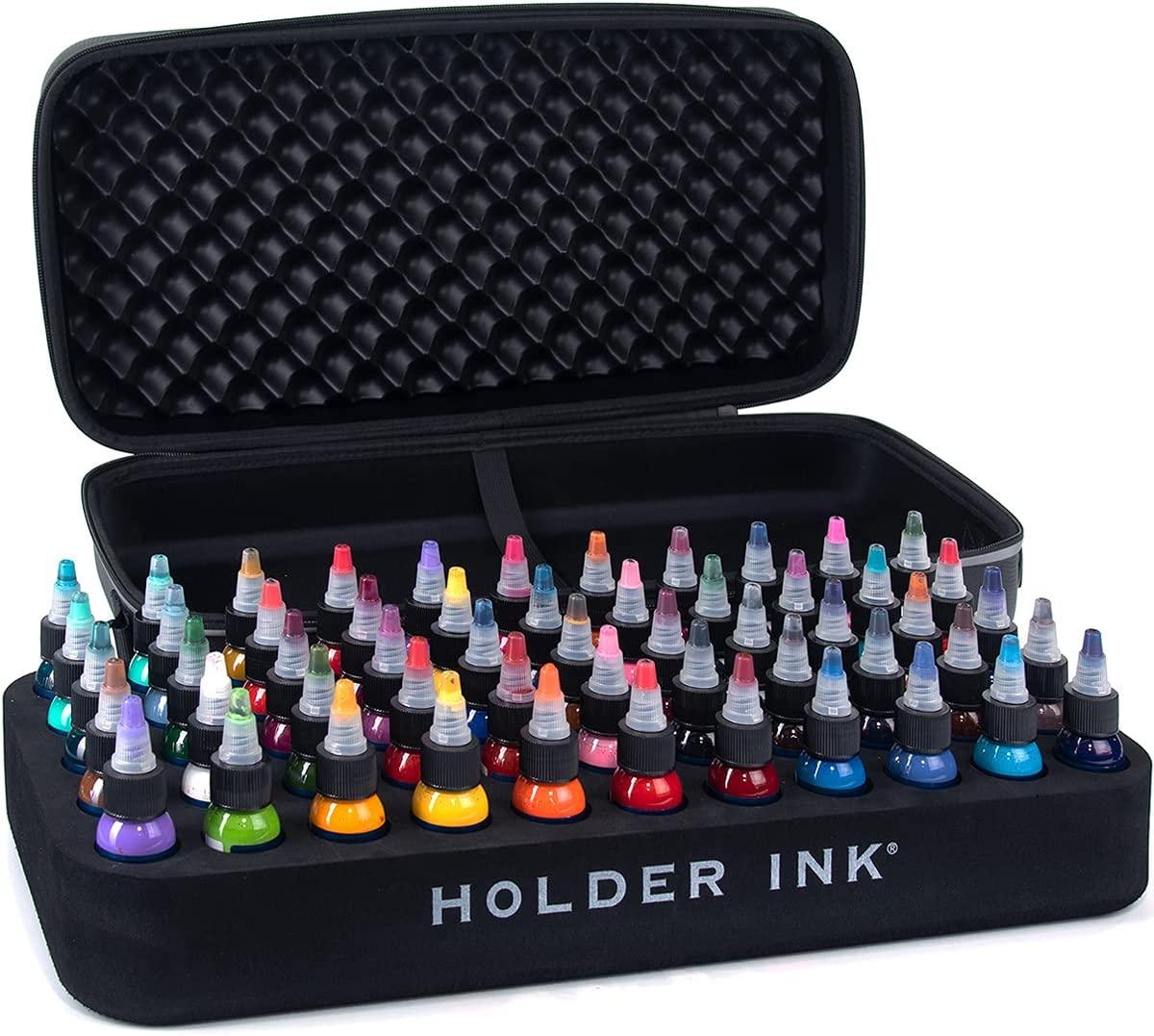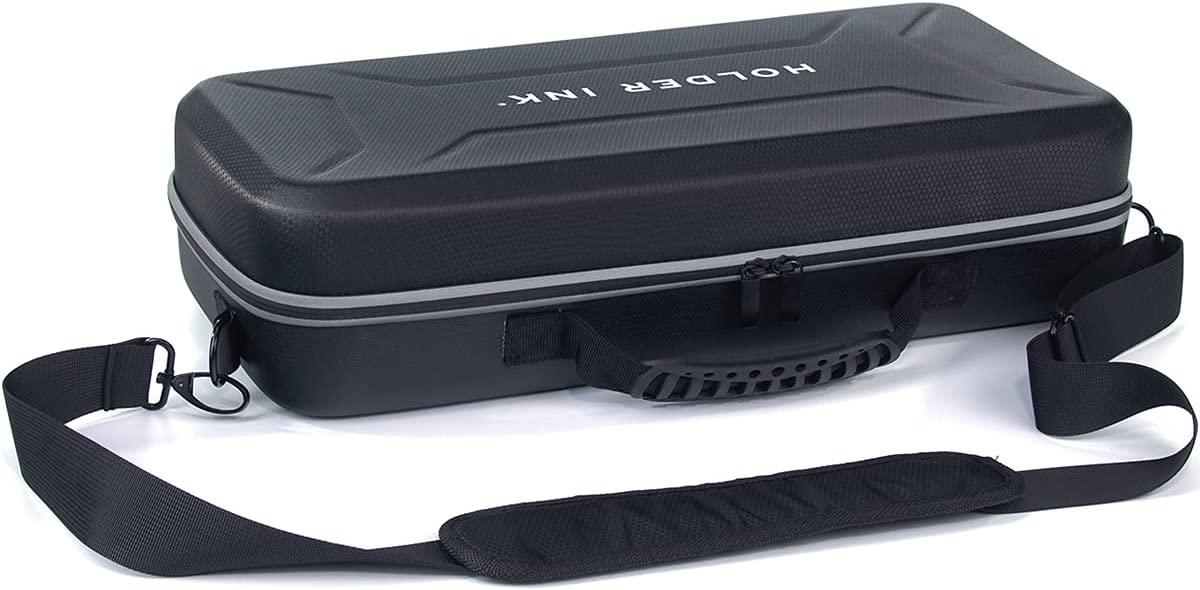 Regular price
Sale price
£119.99
Unit price
per
Sale
In Stock Soon
Thanks soon as its in you will be the first to know.
There was an error signing up for restock notifications. Please try again.
Want to know when its in stock?
Share
Are you tired of the mess of your inks when traveling? Holder Ink Products offers you the best alternatives to solve it! We created a custom protective travel solution that allows you to pack your essential kit of tattoo inks. Keep your items organized and safe during your trip. After collecting years of user feedback, Holder Ink® Products upgraded its collection with style and function optimizations.
Built to protect | This Case is combined outdoor premium quality waterproof materials to create a solid case to protect your ink bottles. With a soft padded inner lining, strong zippers, and a water-resistant shell, this case is ready for big days at tattoo conventions, long flights, and epic road trips. We don't suggest throwing it, but if you do, it's ready.
Anti-slip hand and shoulder handle | This Holder Ink Tattoo Ink Carrying Case is ergonomically designed to allow easy grip and carry during your travels. Focused on using technical materials, a guaranteed an anti-slip finish on the handgrip and the shoulder handle.
Waterproof memory foam | Designed with custom memory foam is designed to help to seal the ink bottle caps during travels. Combining materials for this purpose resulted in a water-resistant foam with high softness and shape memory.
Saving space & storage | With a capacity of 55 ink bottles of 1oz, Holder Ink offer you an excellent carrying and storage solution for all your tattoo inks. This design allows you to bring the EVA foam out of the case for comfortable and efficient use. This way, you can see your entire color palette as you work. It is a great friend tool for tattoo conventions.
Brands compatibility | This Ink Case fits most brands of tattoo inks on the existing market and can be used for ink bottles of 1oz and half oz sizes. It keeps your inks organized, secured, and ready to use.
When to use it
Everyday: Storage for your ink bottles
Traveling: Easy to carry, keeps your inks safe during the trip.
Outdoors: A rugged and waterproof outer shell means your inks are protected in all weather conditions.
While tattooing: Keep your ink bottles safe and organized while you are working.

What it has
EVA foam with 55 ink bottles capacity for 1oz and half oz.
PU memory foam to push and help to seal the cap of the ink bottle.
Anti-slip shoulder handles to allow easy transportation.

Product dimensions: L: 18 inches, W: 9 inches, H: 4.5 inches.
Weight: 2.8 lbs
Thickness: 4 mm shell
Material: Waterproof PU shell

Designed to provide a better organization and carry for all of your colours. Tattoo ink bottles are NOT included.
Any issues with the durability with this item is dealt with direct www.holderink.com
View full details