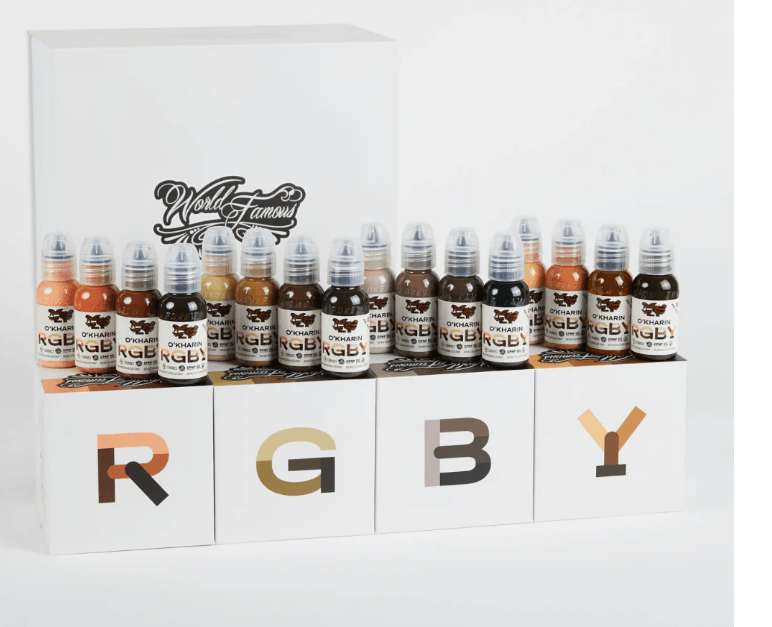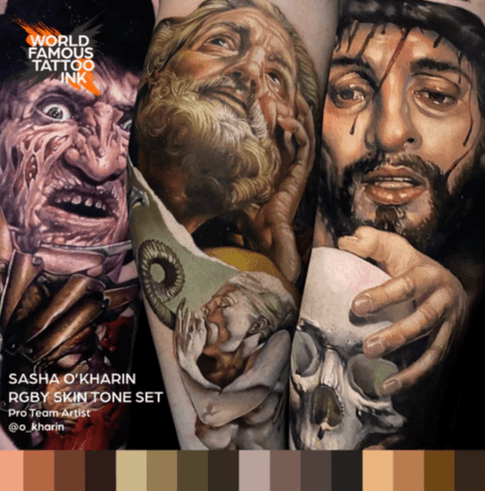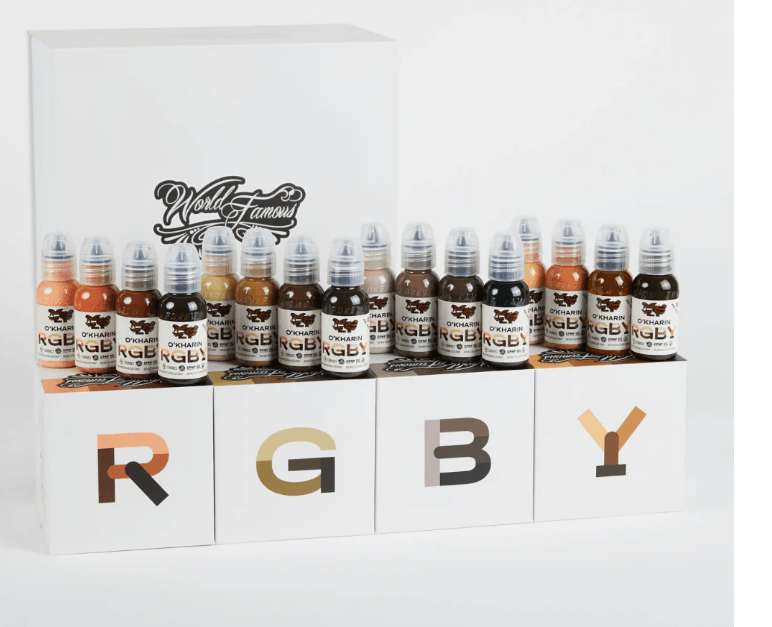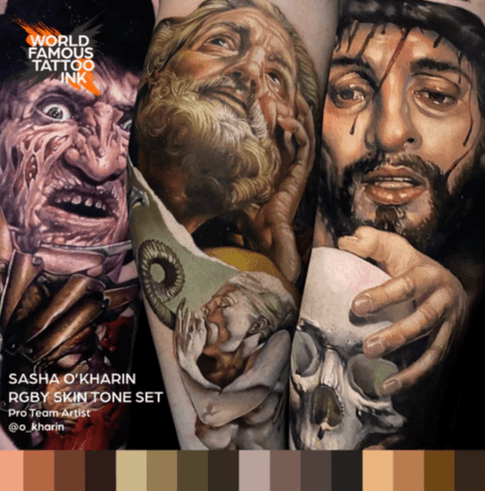 Regular price
Sale price
£134.49
Unit price
per
Sale
In Stock Soon
Share
Amplify your work with World Famous Ink. Some of the most sought-after artists in the world consistently choose World Famous Ink for all kinds of styles. Made in the USA with only the highest-quality ingredients, this vegan-friendly ink set is the perfect choice for professional tattoo. Achieve higher saturation with unparalleled results every time. 
The World Famous RGBY Skin Tone Set contains four colour collections in red, green, blue and yellow tones, giving you a wide variety of inks that replicate the diverse tones of human skin. Create realistic colour portraits, faces, and other works of realism with this diverse set! 
Set Colors: 
R-1, R-2, R-3, R-4  
G-1, G-2, G-3, G-4  
B-1, B-2, B-3, B-4  
Y-1, Y-2, Y-3, Y-4 
World Famous Tattoo Ink is the most hyped premium tattoo pigment on the market.

Developed by Tattoo Lou in the USA, World Famous is being used by the most sought after tattoo artists around the globe. World Famous inks create darker, bolder, brighter and stronger tattoos.
World Famous Inks are backed by the most sought after artists around the globe because they amplify their designs, evolving them into something darker, bolder, brighter and stronger.
World Famous Tattoo Inks are the gasoline that will ignite the next generation of Tattooing, and will set the work of any tattoo artist on absolute fire.
World Famous ink is non-toxic and animal cruelty-free.
CTL Approved.
Vegan Friendly.
Sterilized ink.
View full details