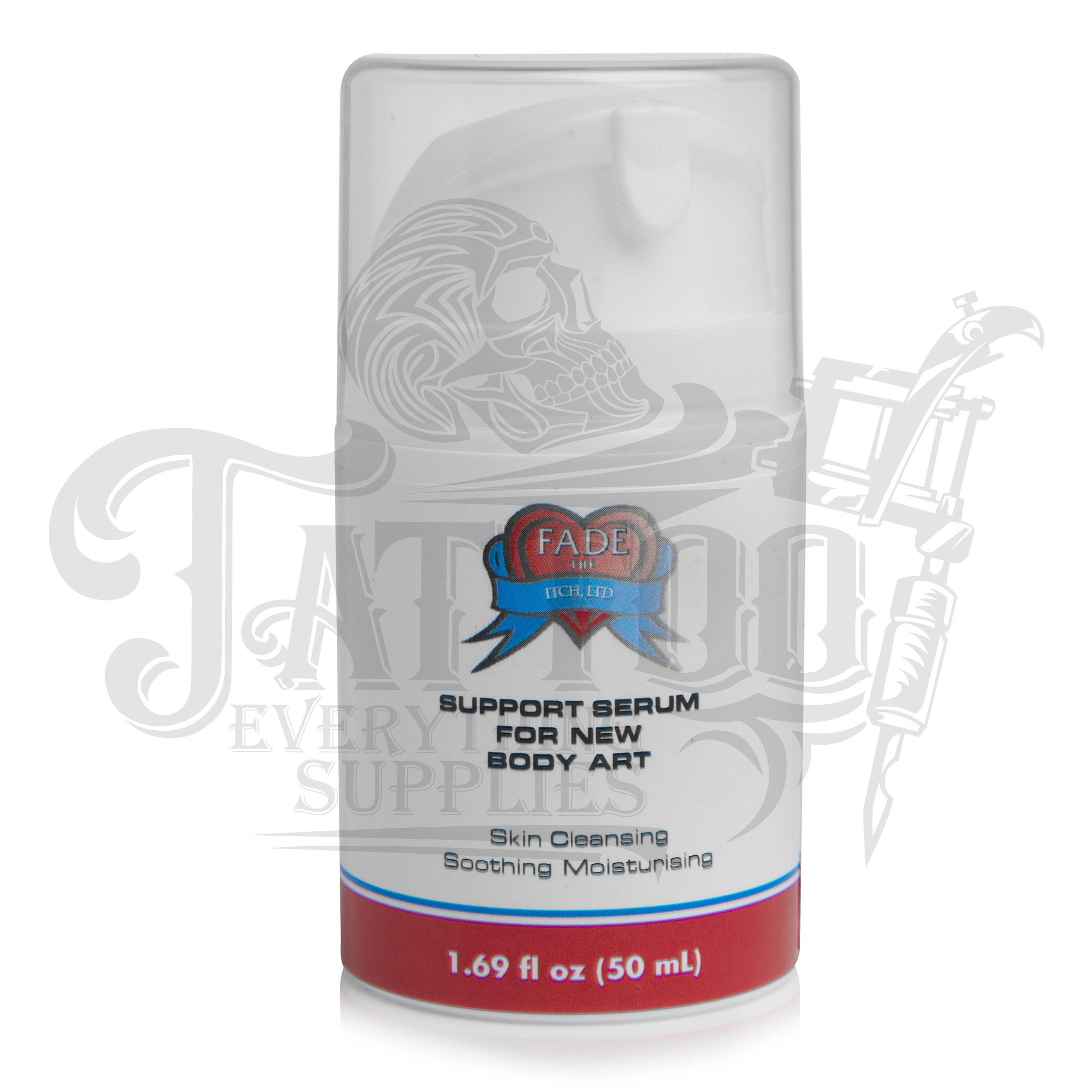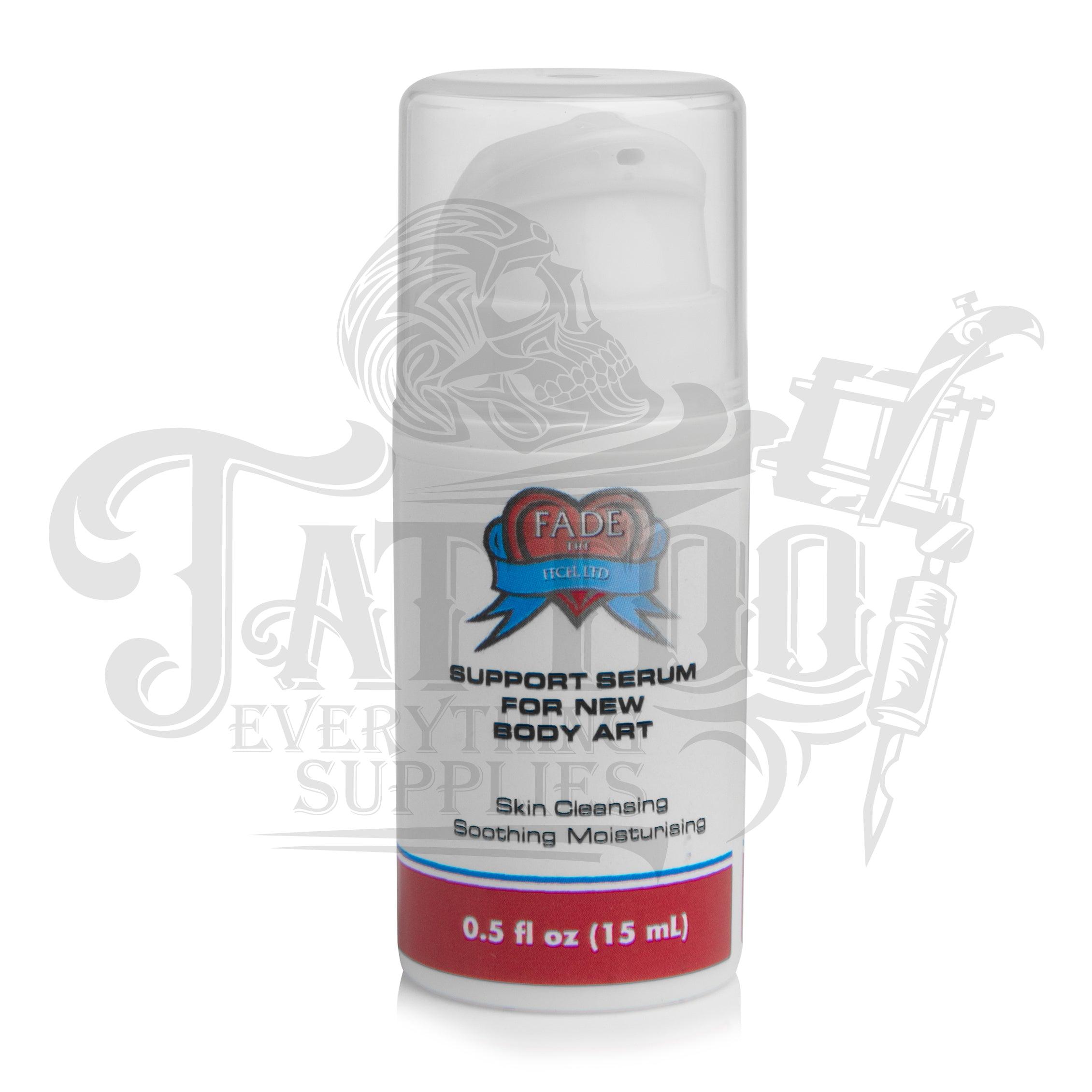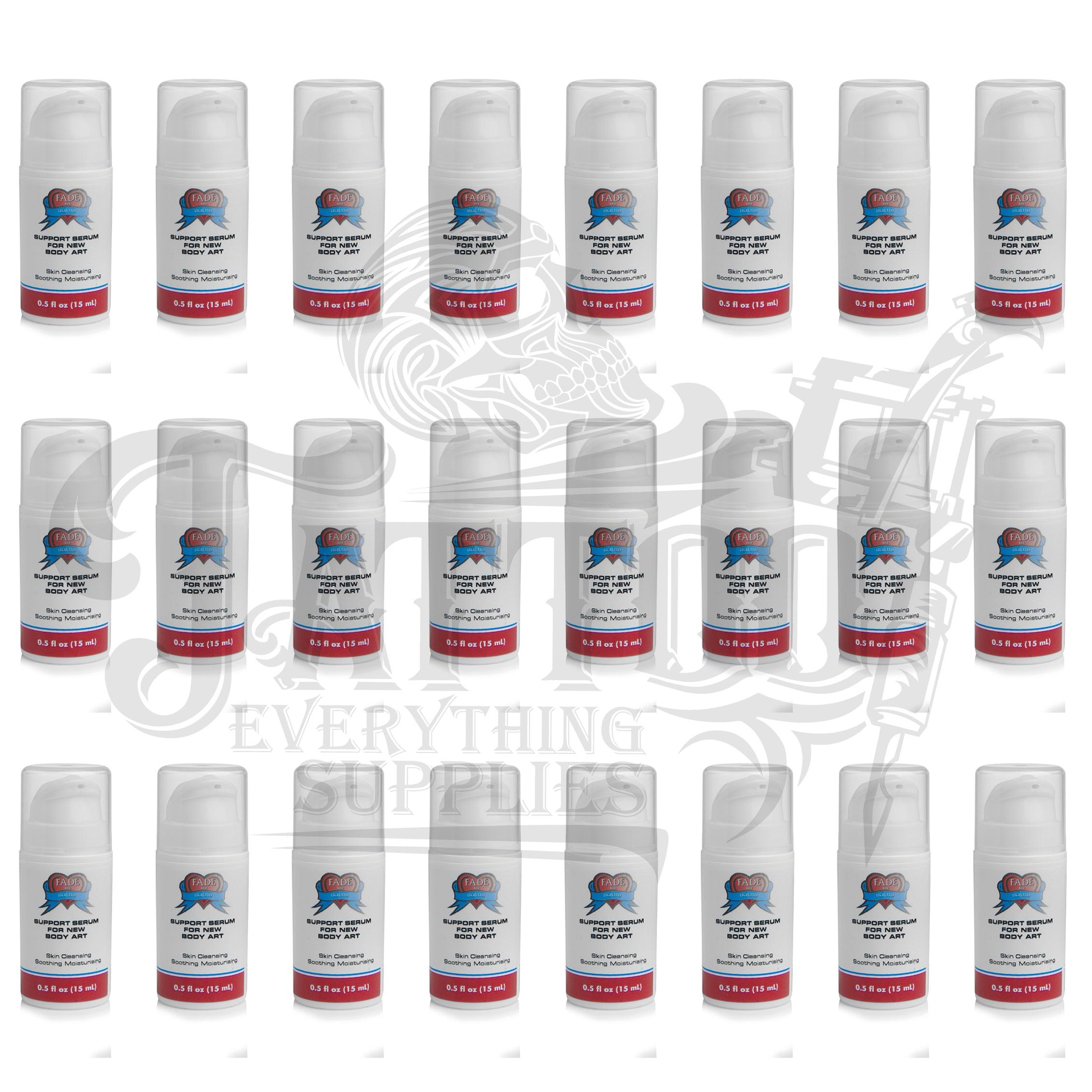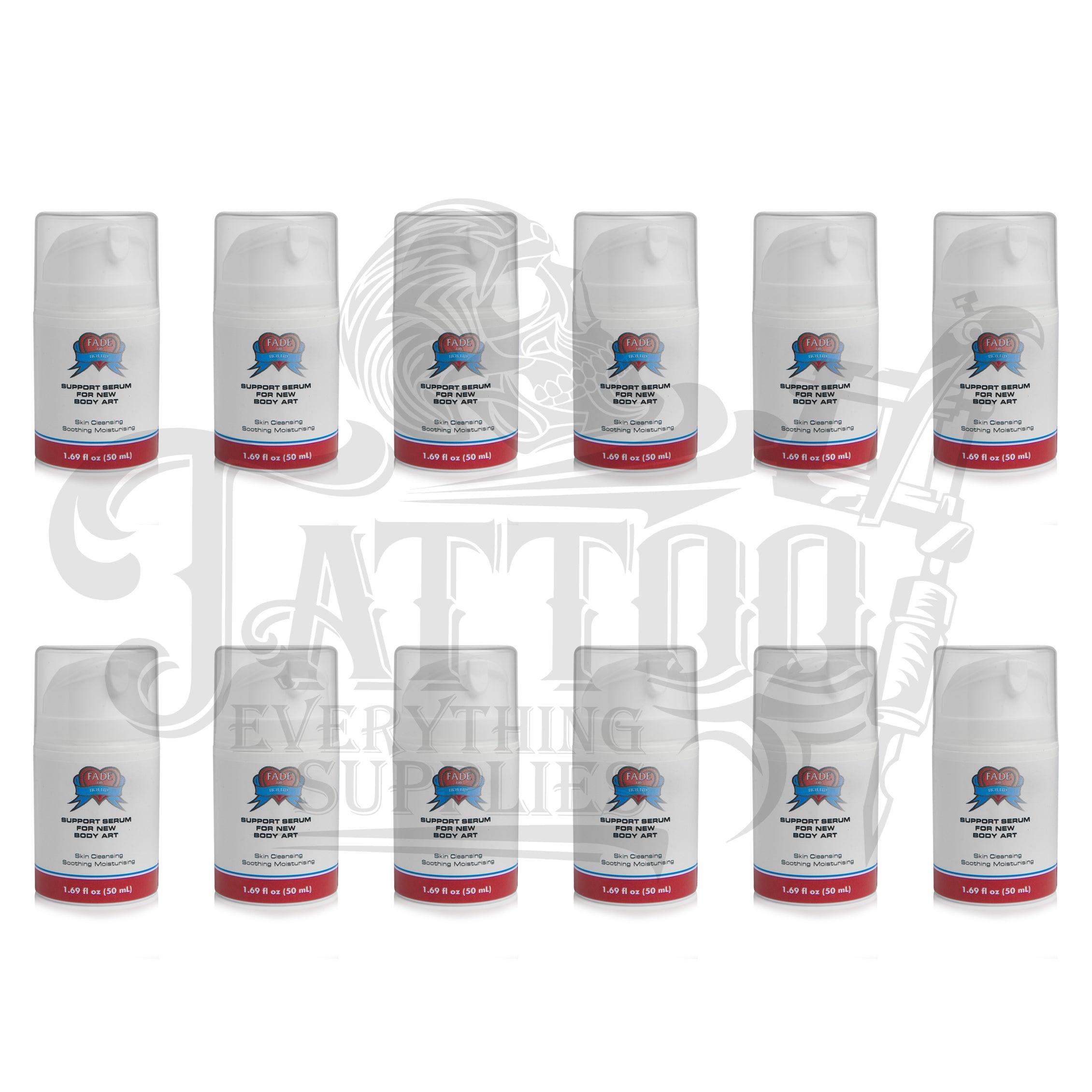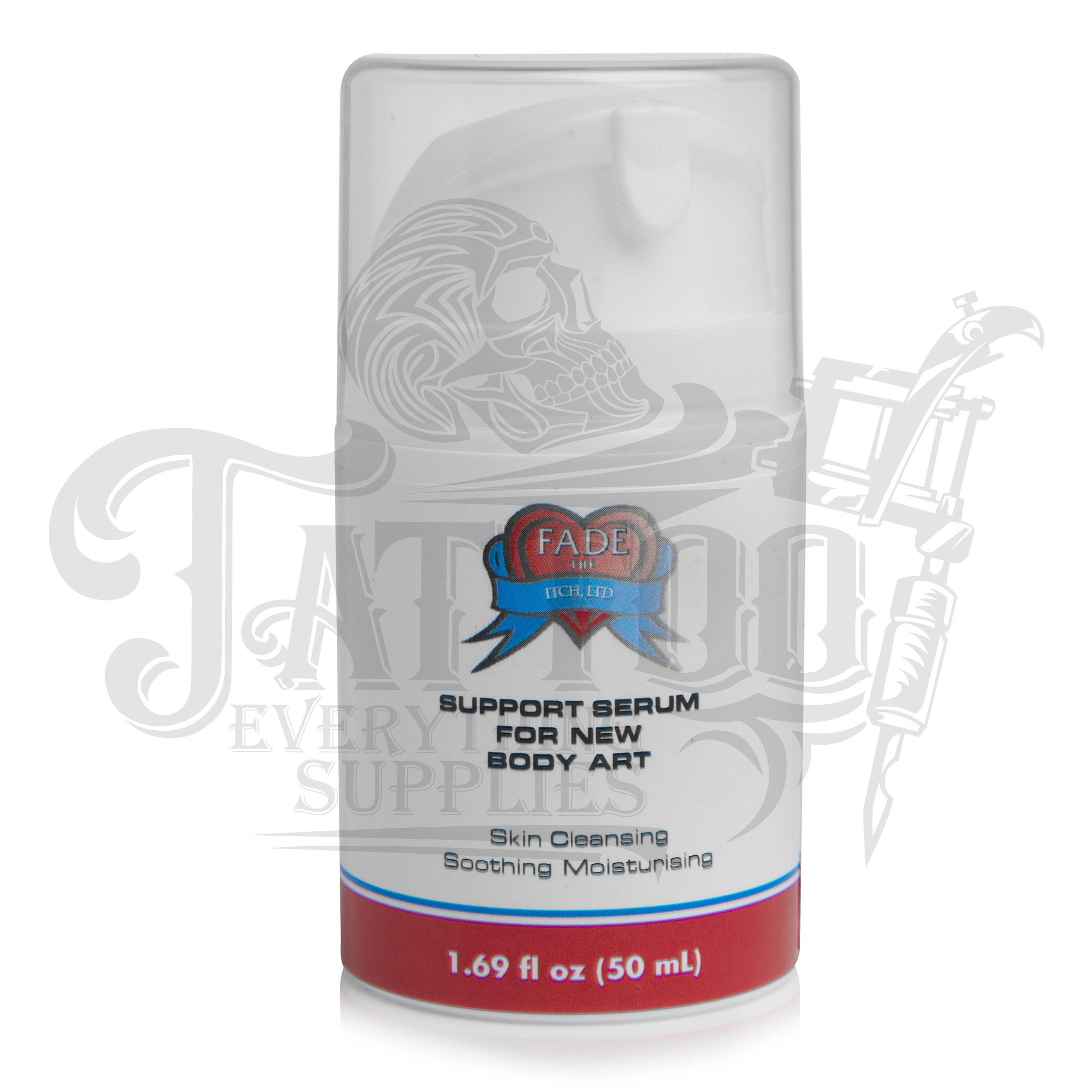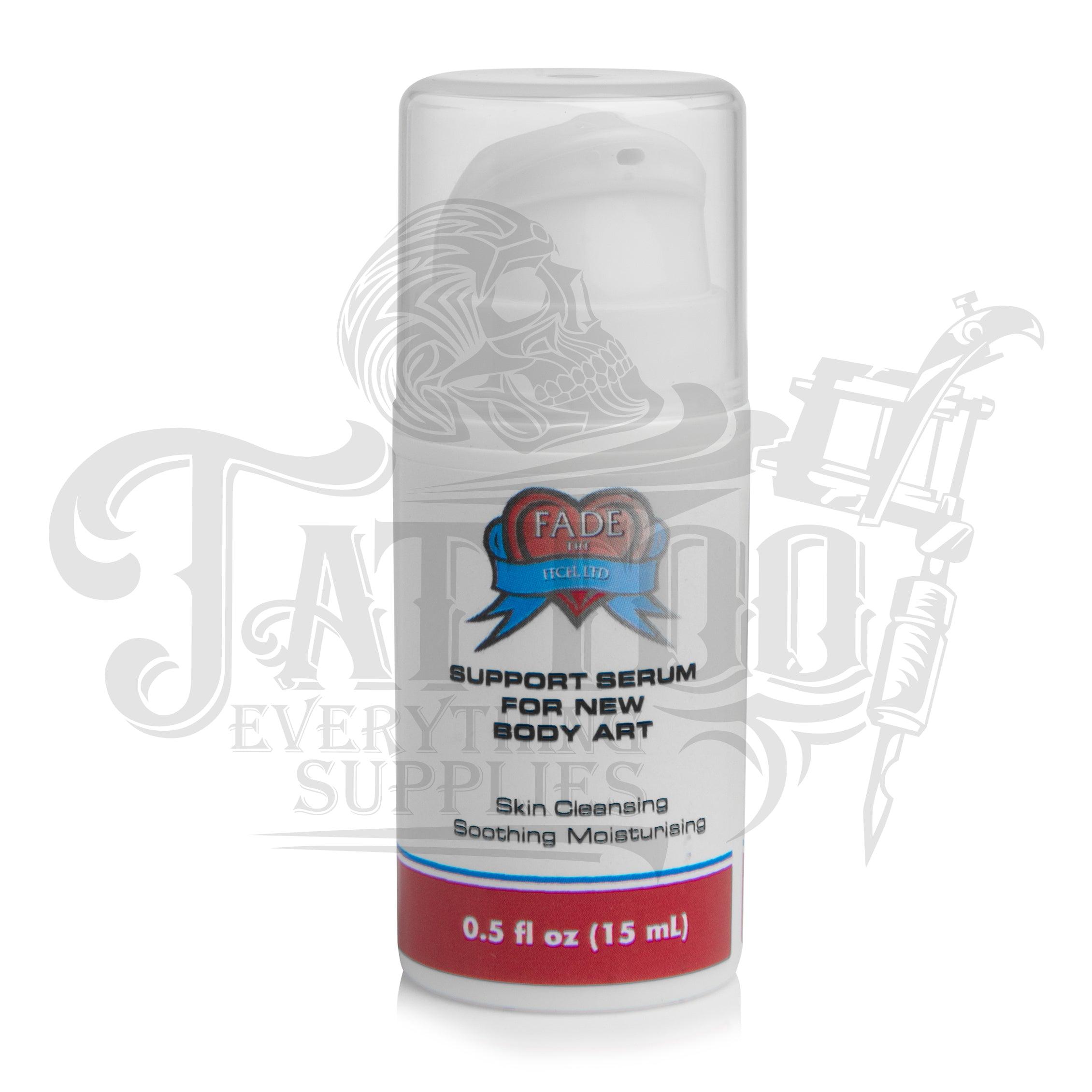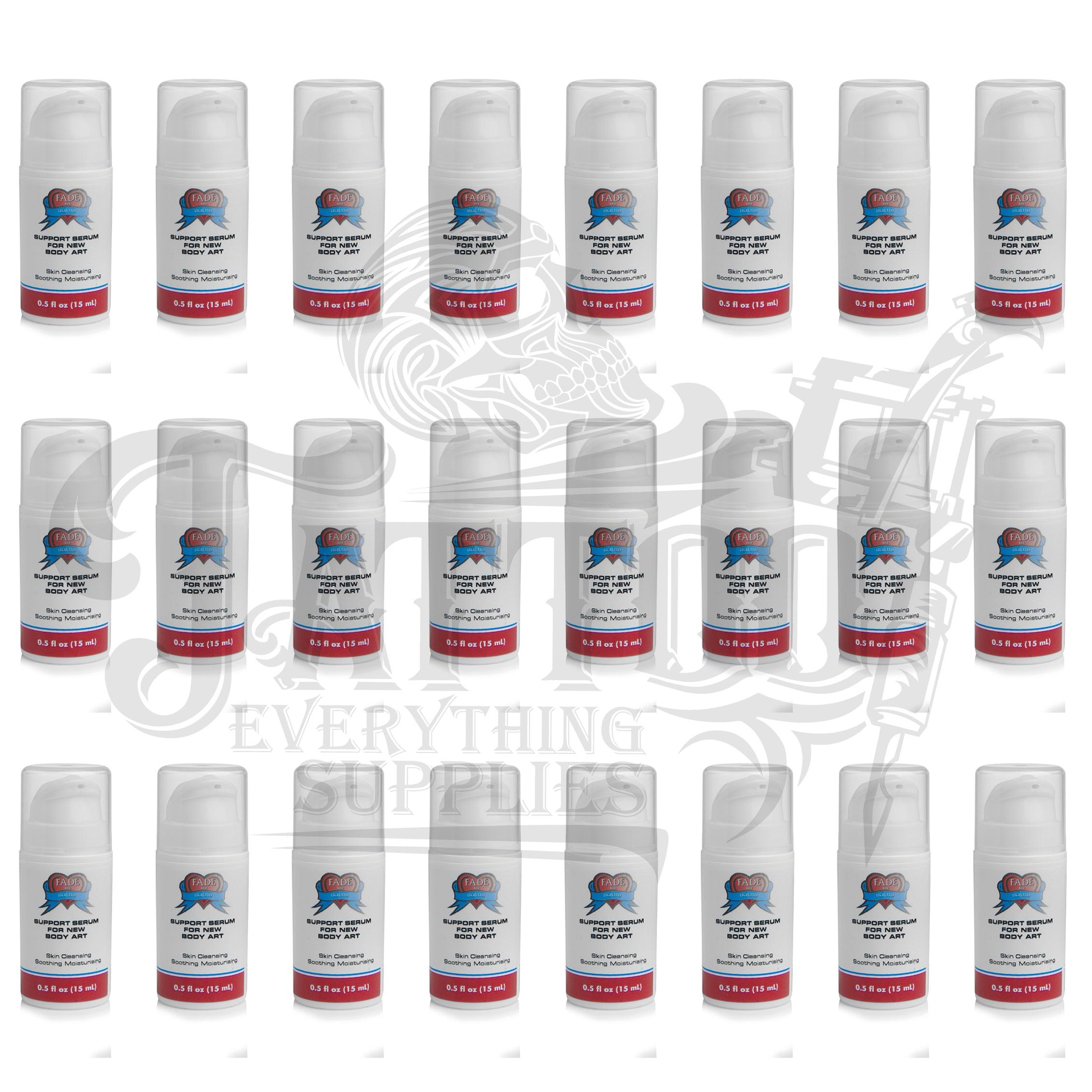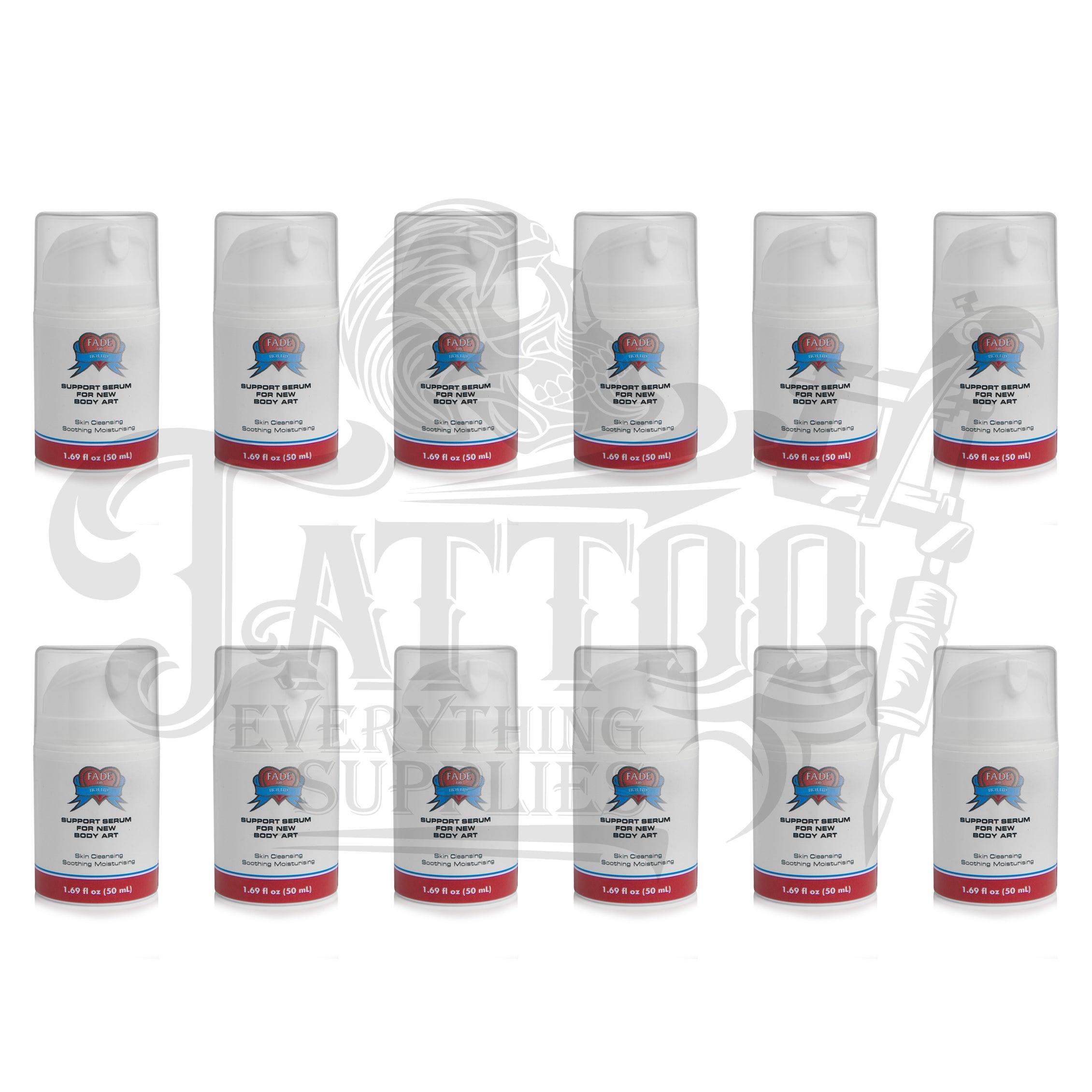 Regular price
Sale price
£2.50
Unit price
per
Sale
In Stock Soon
Share
Fade The Itch
Fade The Itch is the first and only tattoo aftercare serum which uses patented dry heal technology to heal and protect new body art.
Fade The Itch covers the artwork with a fine antibacterial shield meaning that cling film is only required for the first three to four hours post inking. The non greasy formula is quickly and easily absorbed, will not clog up pores and allows the skin to breath.
Its pharmaceutical ingredients are clinically proven to cool the skin, deliver antibacterial protection from infection and relieve Irritation. It moisturises skin hydrates and locks in ink.The serum speeds up the healing time with an average tattoo heal within 4 days. It is free from parabens, fragrance and lanolin and can be used on any skin tone or type.
50ml size is recommended for large artwork.
15ml case x 24 units.
50ml case x 12 units.
View full details