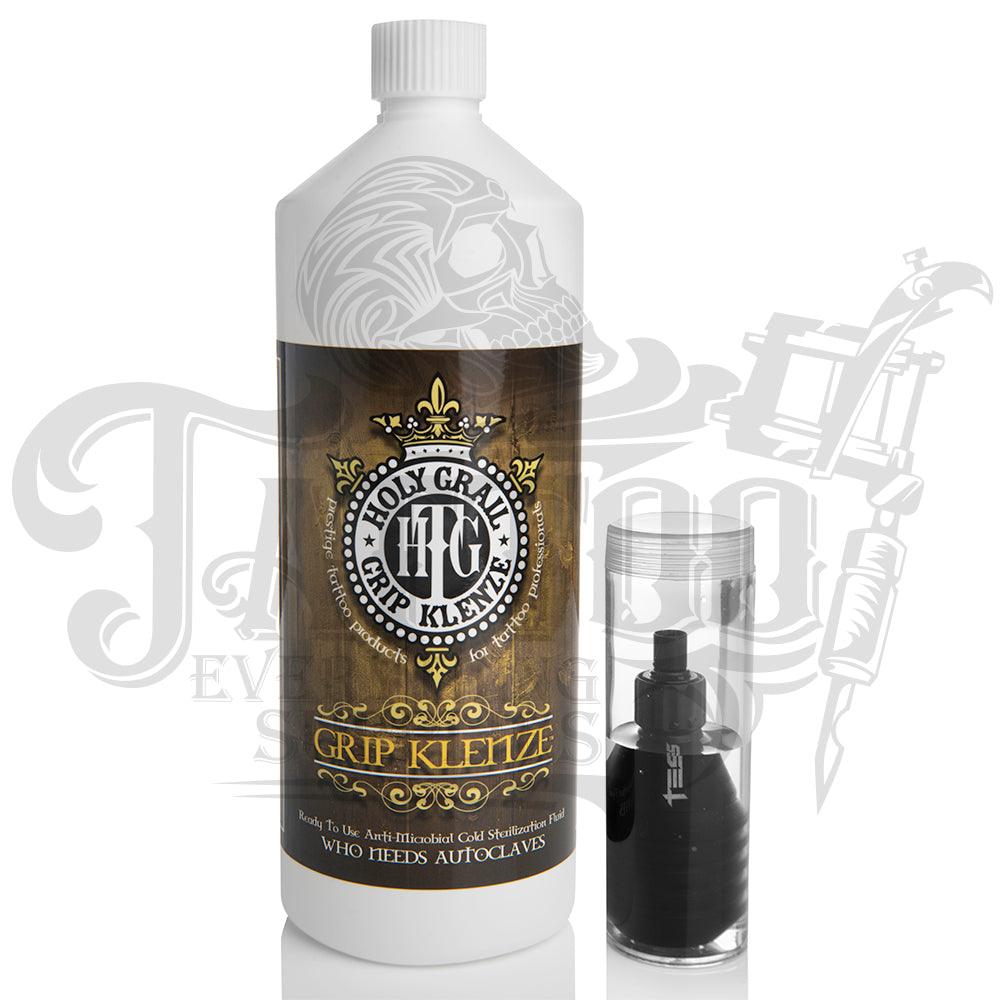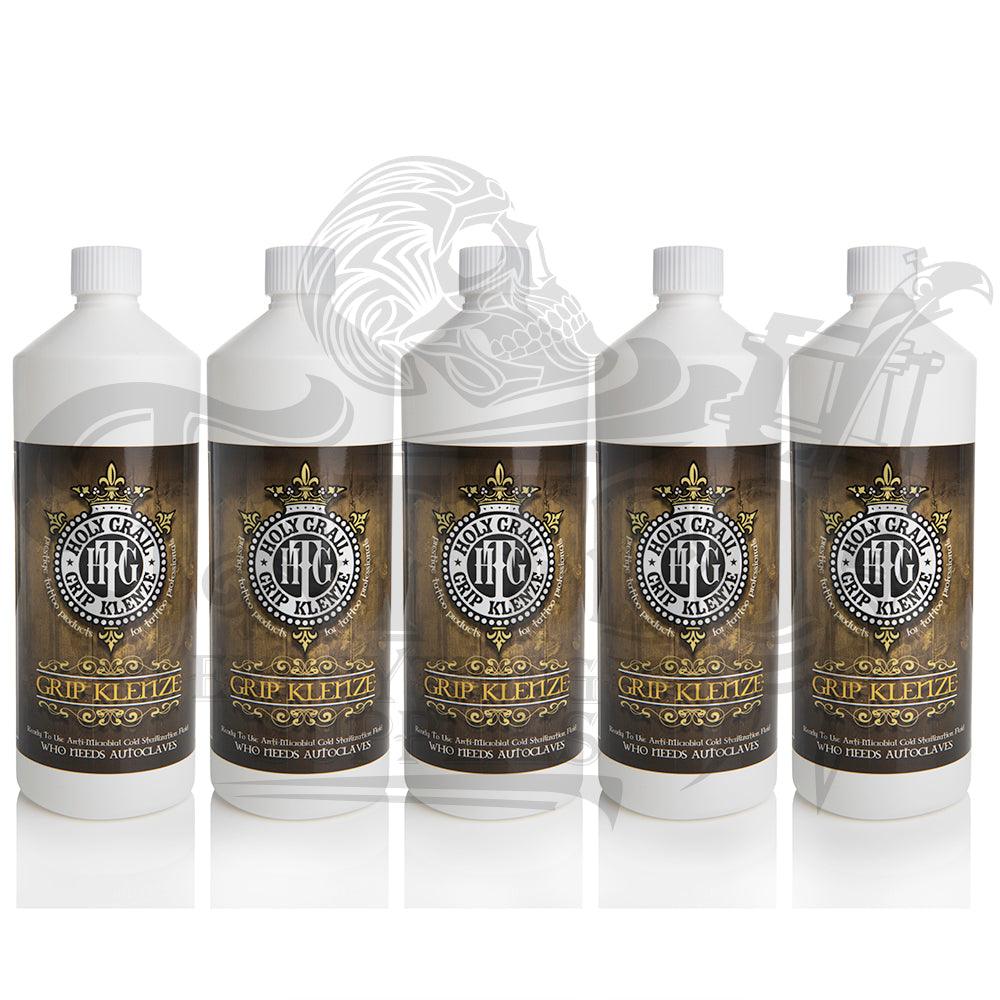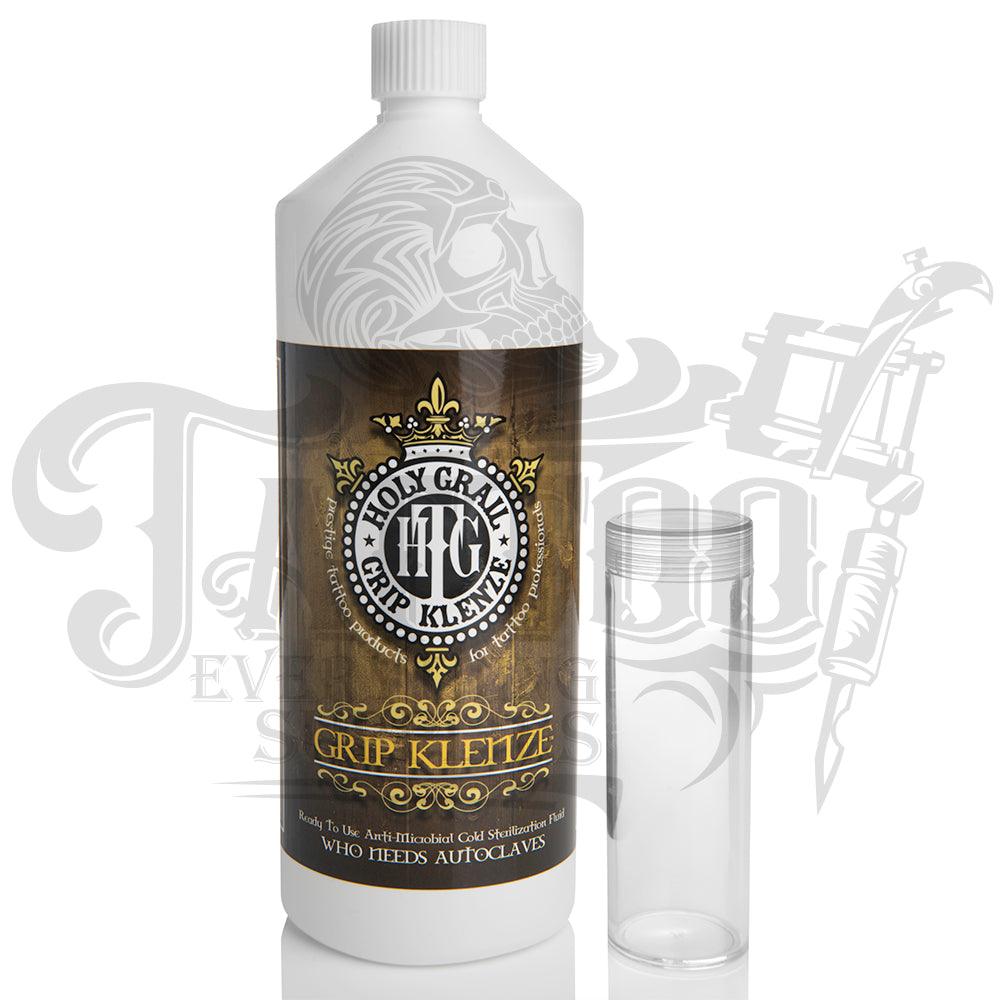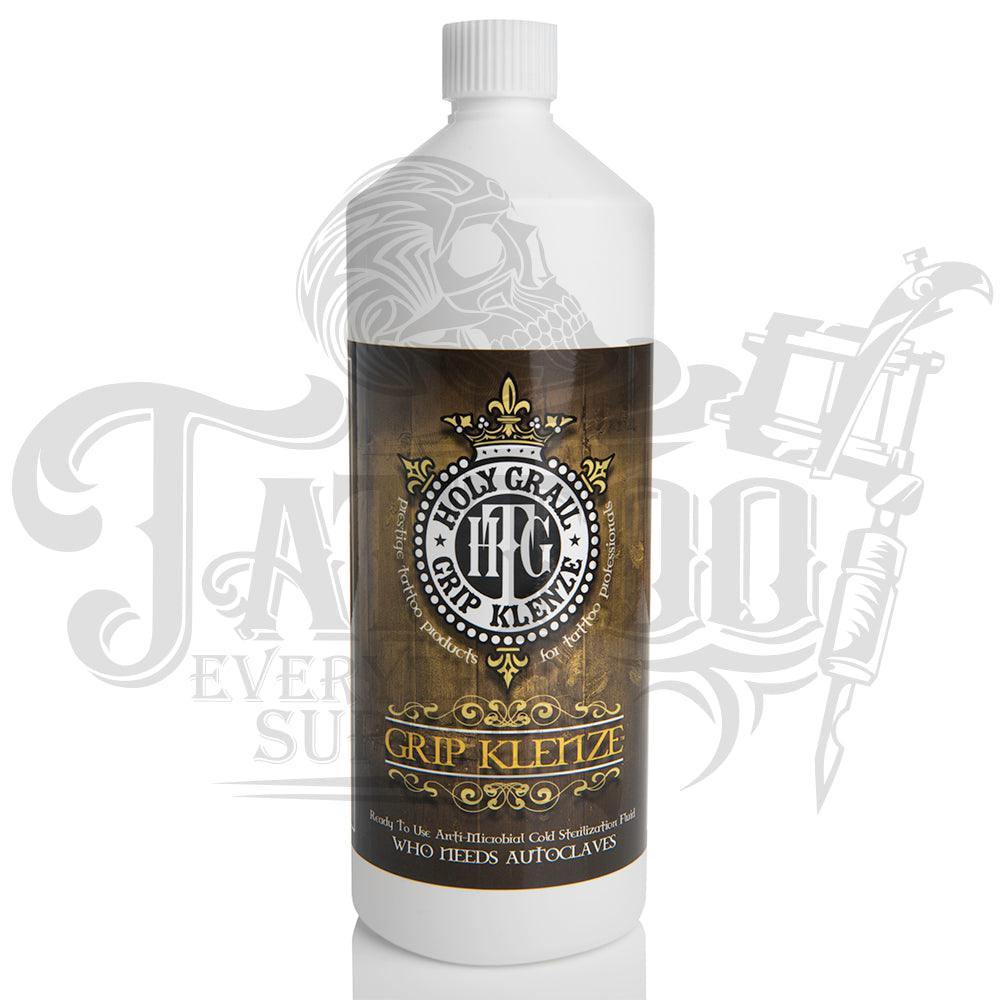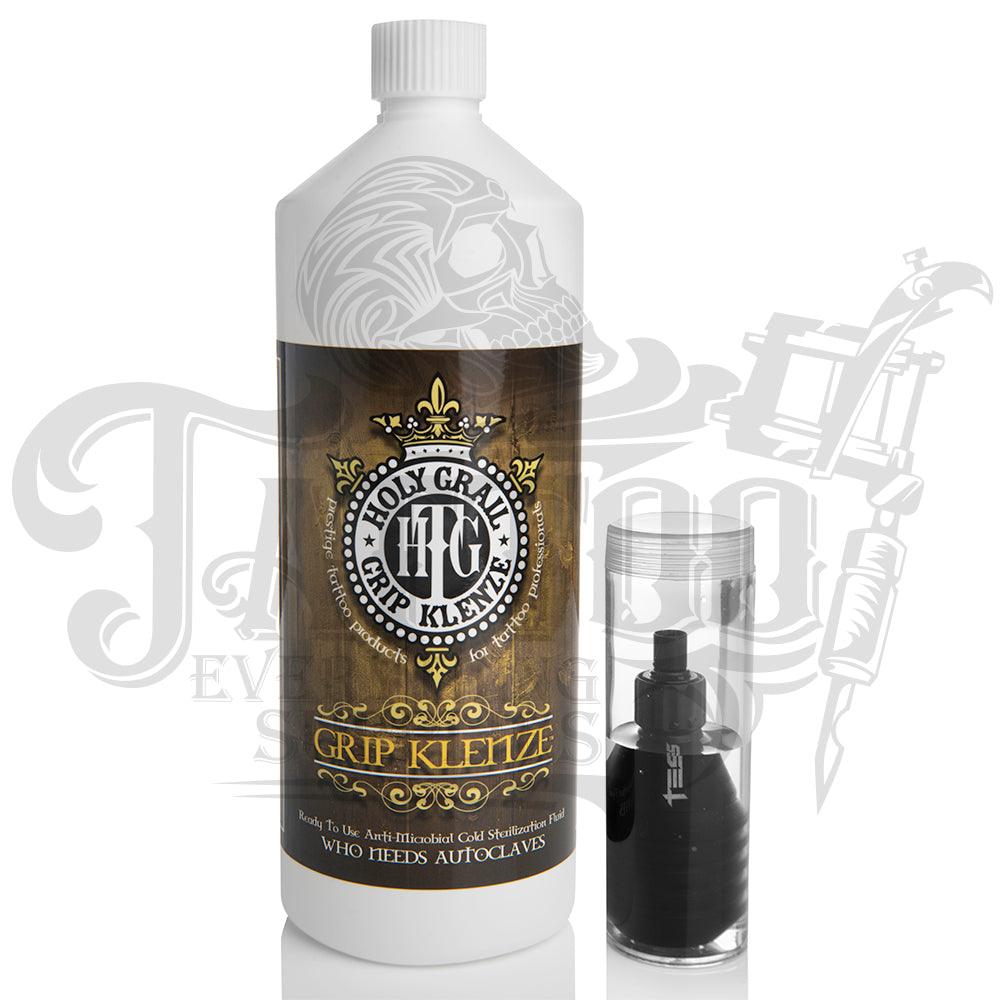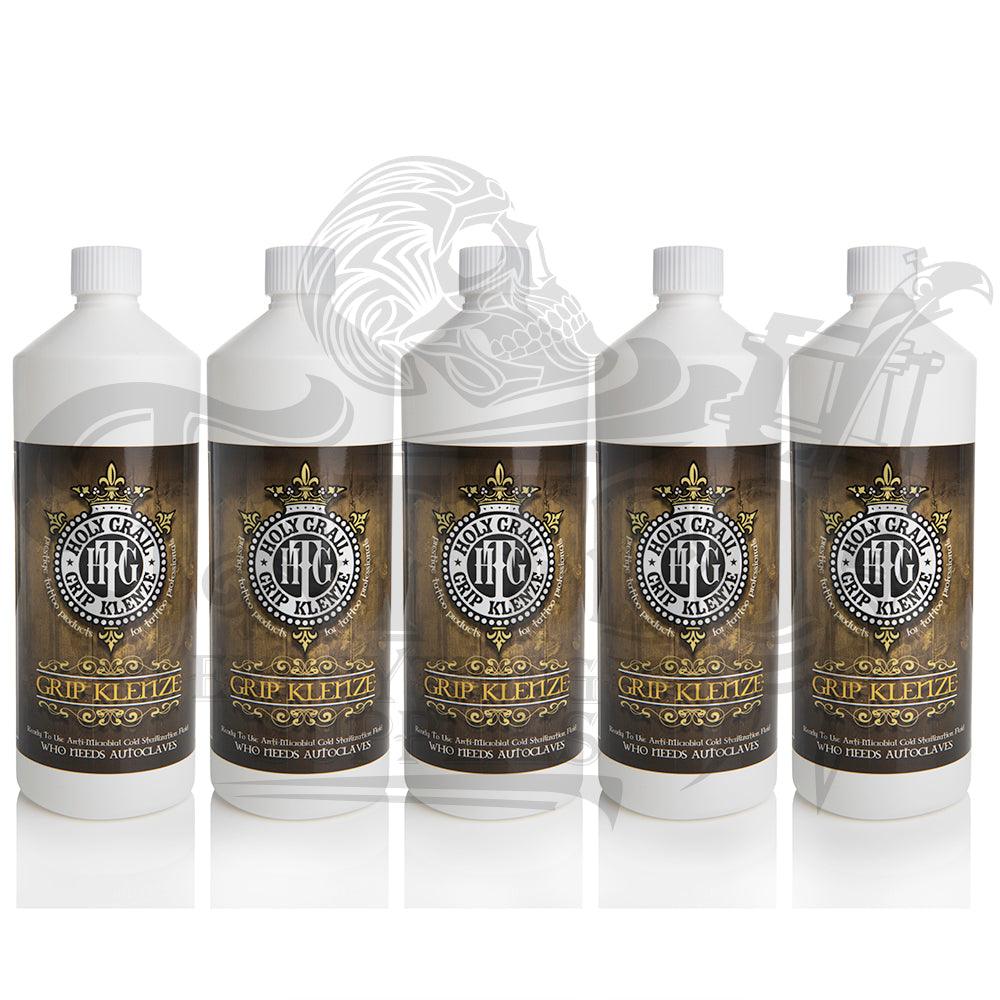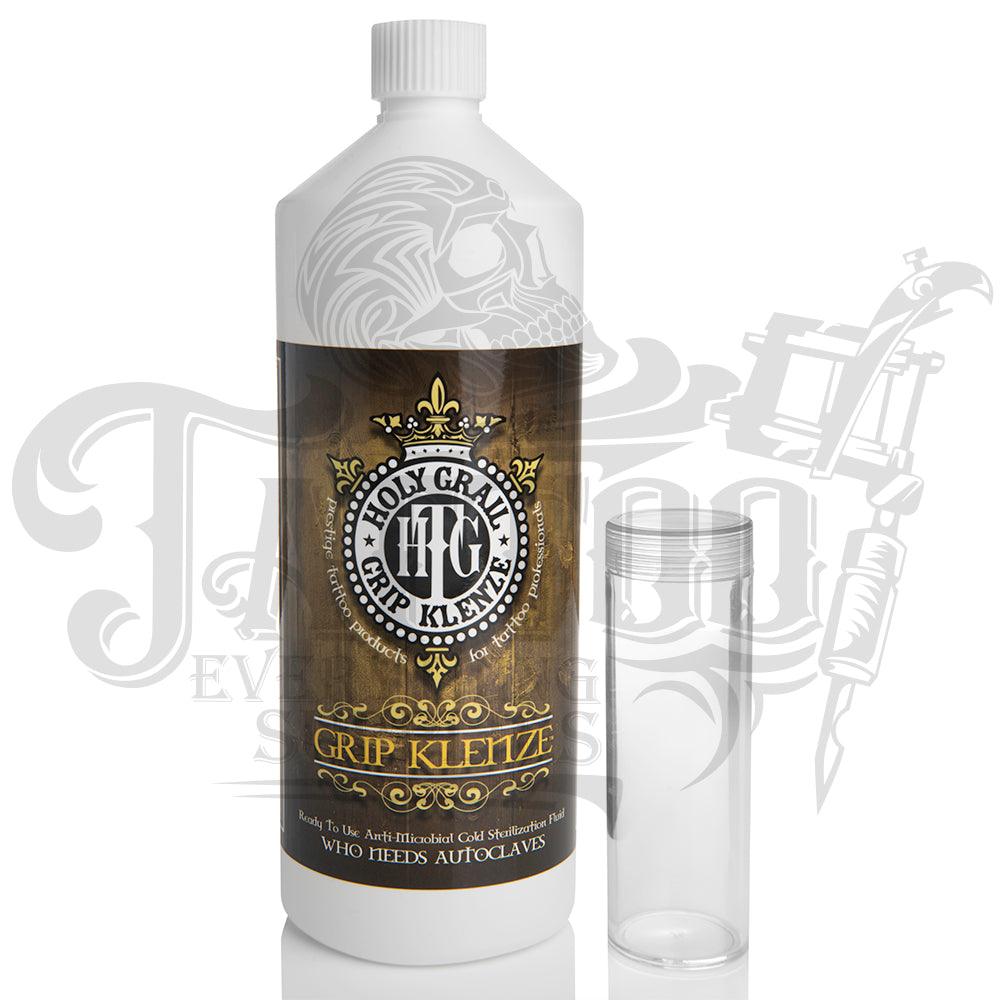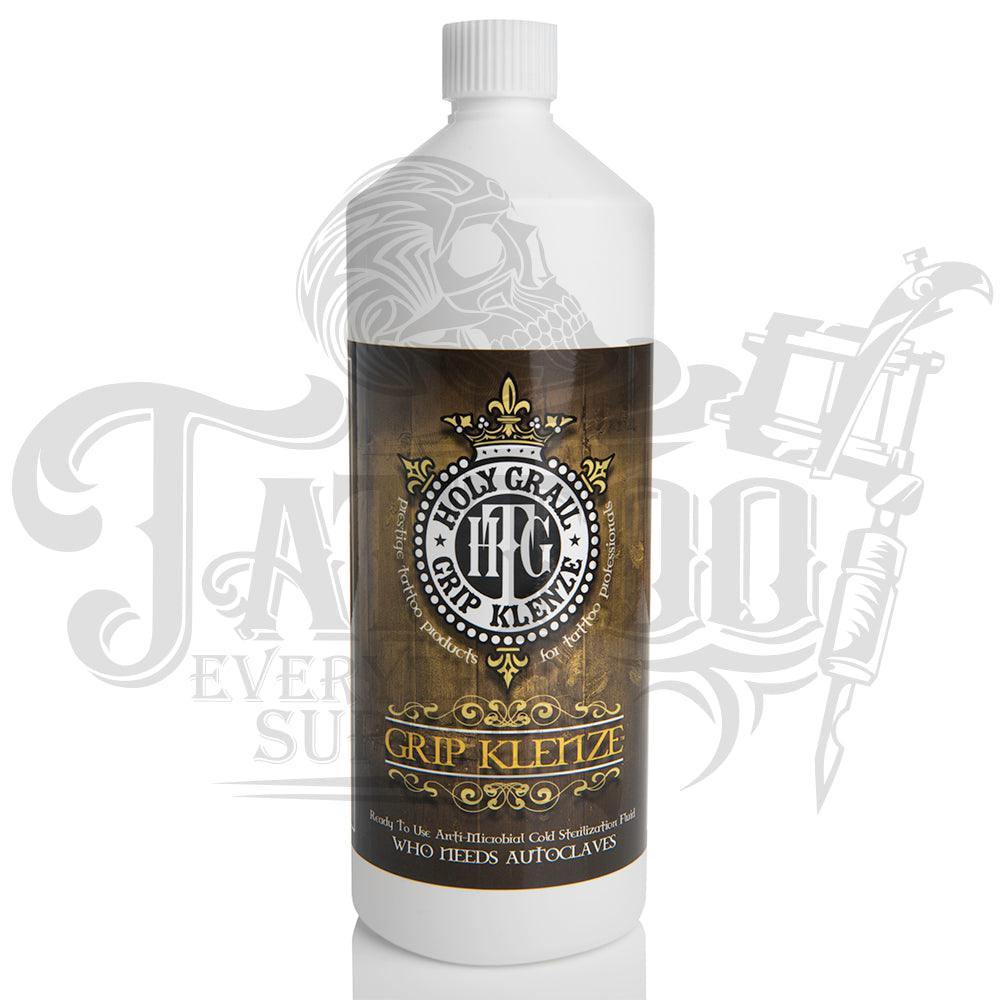 Regular price
Sale price
£10.00
Unit price
per
Sale
In Stock Soon
Share
Holy Grail - Grip Klenze
WHO NEEDS AUTOCLAVES
Grip "KLENZE" is a unique Ready to Use Anti-Microbial cold sterilization fluid that kills 99.999% of known germs from MRSA to HEP C
SIMPLY COVER AND SOAK
Alcohol free.Will not damage rubber seals.Unique cleaning action.
Eco friendly.
Directions for use.
Carefully pour into a suitable size container deep enough to cover the whole grip.
Allow to soak until all debris removed, recommendation is 10 minutes, surface germs killed within 30 seconds on contact with grip, but time will differ on removing excess soiling depending on level of soil.
If a sealed box type of container is used, agitation by shaking speeds up the result.
Allow to air dry or dry off with sterile paper towel.
1 litre Bottle - Bottle Style May vary 
 Safety data sheet on request.
GRIP KLENZE - GRIP SHAKER
Use this shaker to put up to 21mm grip or any product you want to klenze
View full details