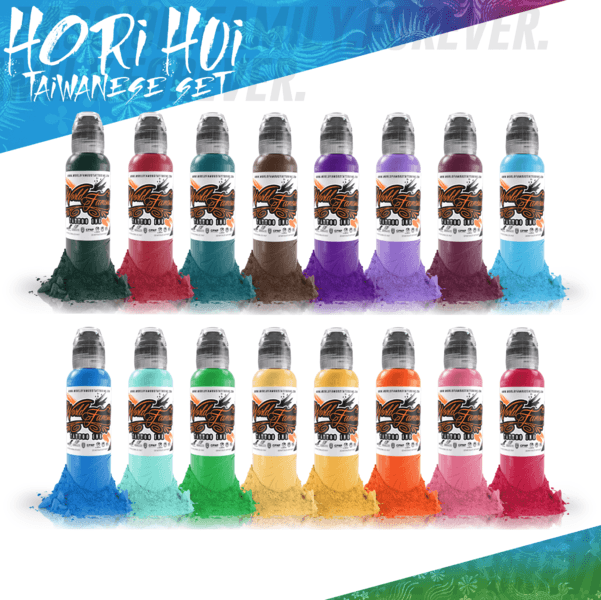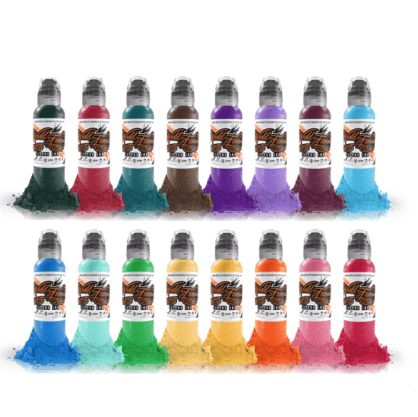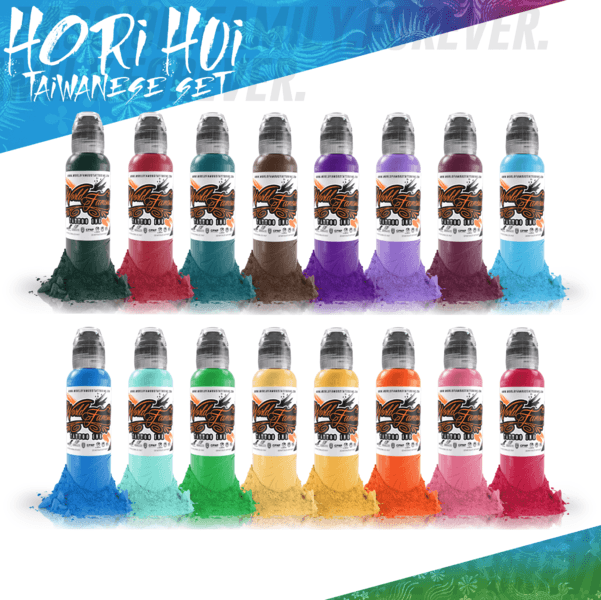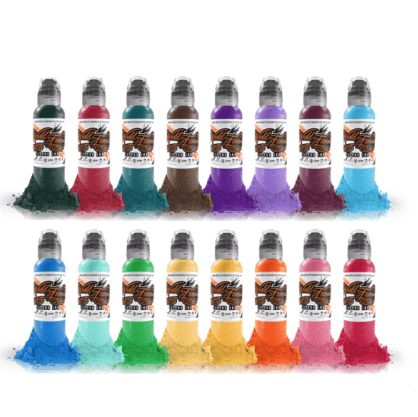 Regular price
Sale price
£194.99
Unit price
per
Sale
In Stock Soon
Share
World Famous Tattoo Ink is the most hyped premium tattoo pigment on the market.
Developed by Tattoo Lou in the USA, World Famous is being used by the most sought after tattoo artists around the globe. World Famous inks create darker, bolder, brighter and stronger tattoos.
World Famous Inks are backed by the most sought after artists around the globe because they amplify their designs, evolving them into something darker, bolder, brighter and stronger.
World Famous Tattoo Inks are the gasoline that will ignite the next generation of Tattooing, and will set the work of any tattoo artist on absolute fire.
The World Famous Ink Hori Hui Taiwanese Ink Set has been designed by World Famous Ink Pro-Team member Hori Hui
Set includes Amethyst, Deep Amethyst, Tiffany, Deep Magenta, Kappa, Neon Yellow, Sakura, Fudo, Tree Branches, Tiger, Deep Kappa, Daruma, Wave, Deep Sakura
World Famous ink is non-toxic and animal cruelty-free.
CTL Approved.
Vegan Friendly.
Sterilized ink.
View full details