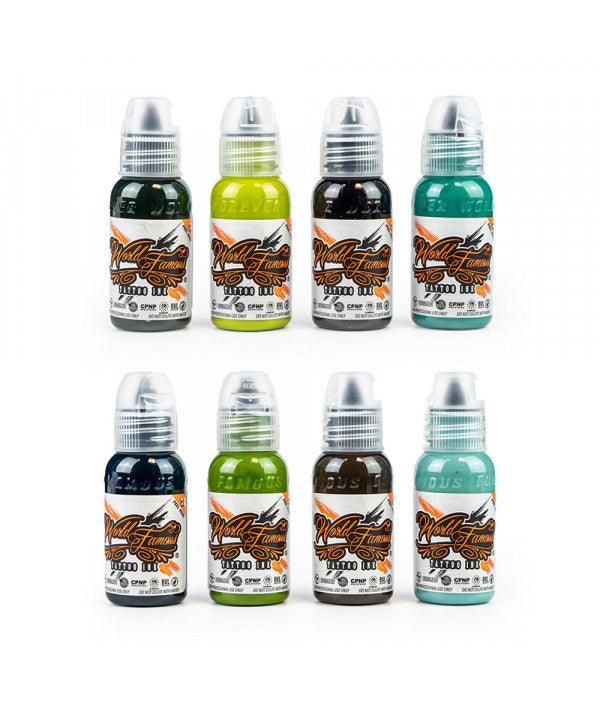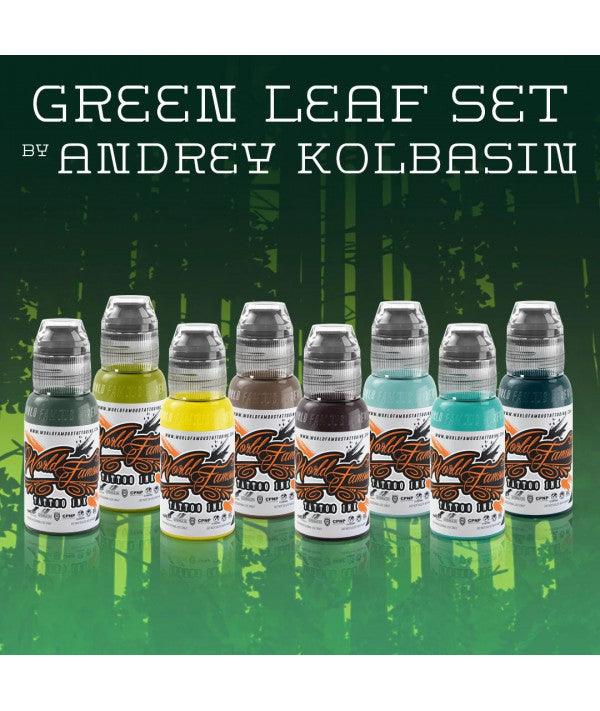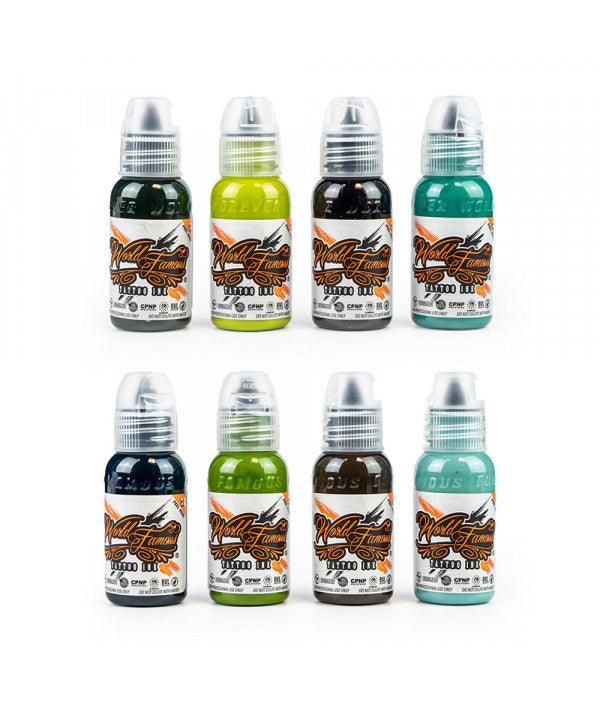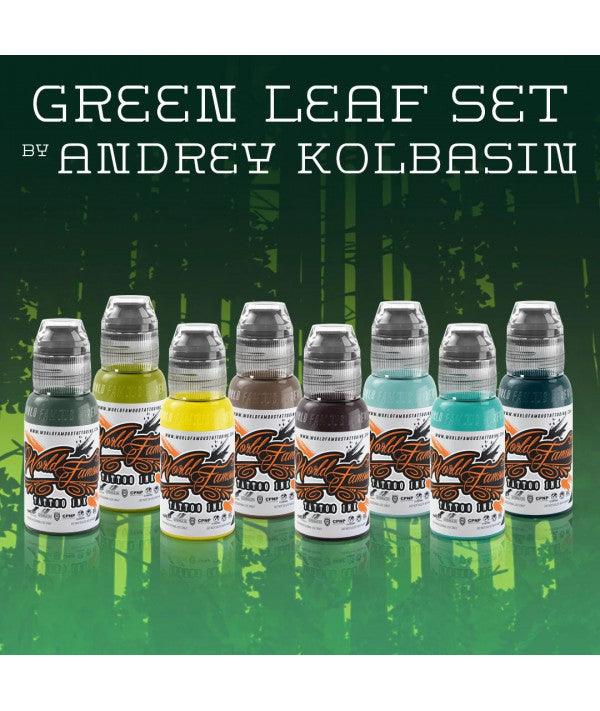 Regular price
Sale price
£76.75
Unit price
per
Sale
In Stock Soon
Share
World Famous Green Leaf Set by Andrey Kolbasin
Green Leaf Set
This nature-inspired set is perfect for creating tattoos that incorporate leaves, moss, or roots. This set features a balance of warm and cool tones to achieve excellent contrast and saturation.
Set tip: If you're using this set while tattooing a leaf that utilizes cool green or sky blue, use burnt Sienna in the shade and any color from the warm line.
If you're tattooing a leaf with a warm base use green concentrate in the shade (the darkest of the cold lines). 
Colours

#1 Dark green -
Cedar
#2 Light green -
Willow
#3 Lightest green -
Birch
#4 Raw Umber -
Oak
#5 Burnt Grill -
Chestnut
#6 Sea wave -
Russian Olive
#7 Turkish Blue-
Blue Spruce
#8 Deep green-
Juniper
Artist Info:

World Famous Sponsored Artist Andrey Kolbasin From Russia is one of our our newest WFTI artists. We are proud to sponsor him as his talent and style stands out as unique and WORLD FAMOUS! 
Andrey Kolbasin has been a tattoo artist since he was 12. He was basically born to be an artist, drawing since his early adolescents. He successfully opened his own studio and a tattoo school.
He's been recognized all over the world for his detailed tattoos, earning multiple international awards from tattoo conventions. 
View full details